A suppliers' guide for convenience retailers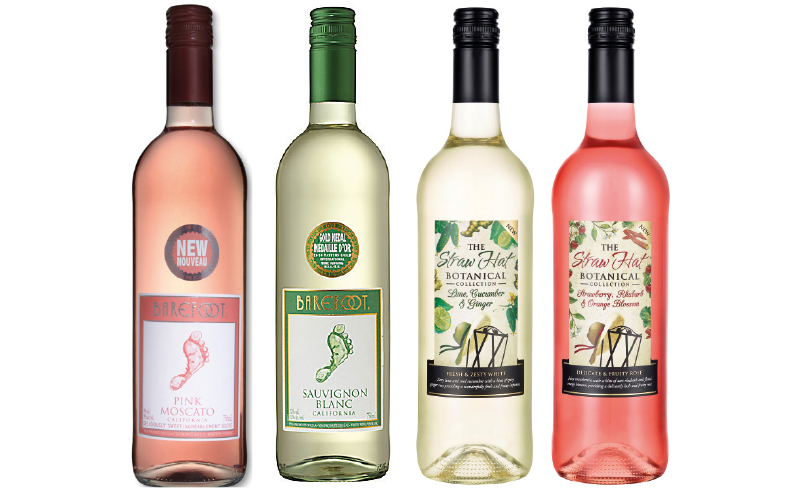 AS categories go there are few that could claim to be as complex as wine. A retailer could study wine for a decade and still feel like they have a lot to learn, and there are plenty of consumers who feel the same way.
Despite the complexity that appeals to higher-end consumers and wine aficionados, wine doesn't need to be difficult and suppliers have provided some advice for retailers who want to make sure their offer is on the money this summer.
• Dan Harwood, head of wine education for Halewood Wines & Spirits reckons the wine category is in the midst of an evolution as, while volume is slightly down, value sales are increasing, suggesting that consumers are increasingly turning towards premium bottles, although most are still reluctant to step over the £10 mark.
This demand for a more premium experience without worrying the bank manager has been good news for sales of sparkling wine alternatives to Champagne, which continue to go from strength to strength in the off-trade according to Harwood.
"The steady rise in popularity of sparkling wines means they are definitely ones to watch.
"Prosecco is a key product all year round, due to its association with special events. It is seen as both relatively affordable compared to Champagne, yet still a treat," he said.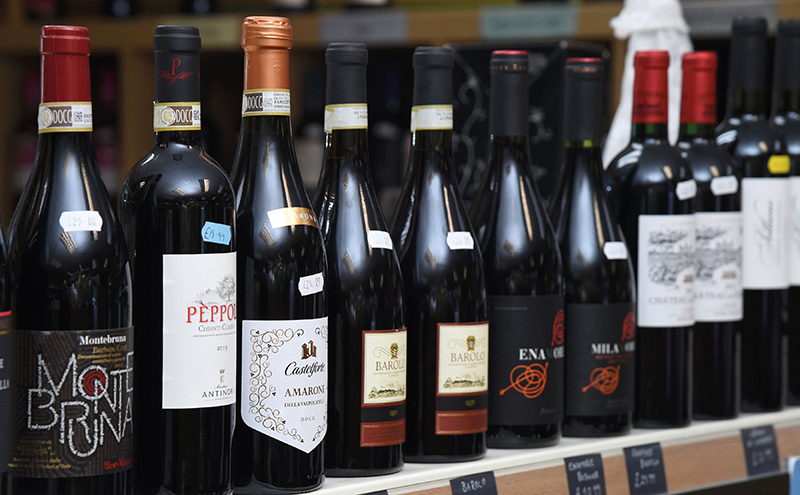 • Amy Giacobbi of CWF agreed that sparkling wines will shine in the off-trade this year, and she highlighted how summer events and special occasions in particular can drive this performance on further.
"For those looking to host a big night in celebration for a birthday perhaps or an anniversary, something fizzy always goes down well. Prosecco continues to storm ahead and with a new vintage now available the lack of wine in the cellars is history for the moment.
"However, prices are rising and this will have the effect of cooling down the growth rate. Prosecco di Valdobbiadene Superiore DOCG or Prosecco Treviso Spumante DOC from Casa Gheller are both great for a big night in celebration of any kind," she said.
It's not just the wine but the way you display it that gets results in the off trade, and to be most effective, Giacobbi reminded retailers that beer and soft drinks aren't the only categories that get a boost from being chilled.
"Having a chilled shelf or unit for the white, rosé, sparkling and even lighter red wines is great for convenience stores as it promotes impulse purchases. It's great to be able to pick up a bottle of pre-chilled wine en-route to a dinner party or simply on your way home after work," she said.
Giacobbi added that retailers should talk with suppliers to see what support is on offer, with free-standing display units and promotional materials all making a difference in the alcohol area.
"Retailers can look at creating bespoke POS to clearly indicate special offers, promotions and new listings and should think laterally in how to promote their products," she said.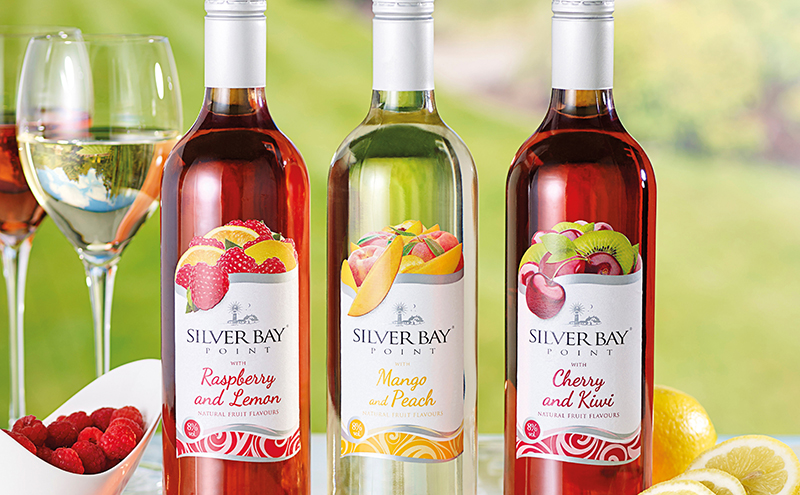 • David Mallory, channel director for E&J Gallo EMEA agreed that retailers who put the extra work in on their wine display will see results and he recognised the importance of chillers – particularly in the summer months.
"For those days when the weather suddenly brightens up, it's important to keep a good selection over-faced in coolers to encourage impulse purchases and reach on-the-go consumers who just can't wait to open up a bottle.
"As the days get warmer and longer, it should come as no surprise that sales of whites, rosés and fruity wines will increase.
"This means that retailers will need to ensure they have enough stock and that they are offering as wide a selection of wines as possible. This way there is a wine to suit all tastes and drinking occasions," he said.
• There are plenty of options for retailers hoping to capitalise on the increased demand for lighter wines, but if big volume is what you're after Mallory reckons there's one grape that's a step ahead of the rest.
"Sauvignon Blanc is the biggest white wine varietal in the UK and is continuing to grow by 8%.
Having a chilled shelf or unit for white, rose, sparkling and even lighter red wines is great for convenience stores.
"Interestingly, the USA is the fastest growing country of origin for Sauvignon Blanc with US Sauvignon Blancs up 18%. Ensure you take advantage of this trend by stocking Barefoot's Sauvignon Blanc that has a dry but fruity style that is great for pairing with food or drinking with friends on a warm summer evening," he said.
• Sales opportunities aren't just generated from stocking the right kind of grape, Mallory also suggested retailers consider introducing more innovative formats to their wine range.
"Single serve formats are a rapidly growing category within the UK convenience market and Barefoot Wine & Bubbly launched its 187ml range to offer shoppers more choice when purchasing wine.
"These smaller formats are great for picnics and occasions when consumers may want to mix and match different wine styles. They cater for the impulse shopper who wants to 'grab and go', those who want to enjoy a glass of wine during the week without opening a whole bottle and those who simply want to vary their drinking experience," he said.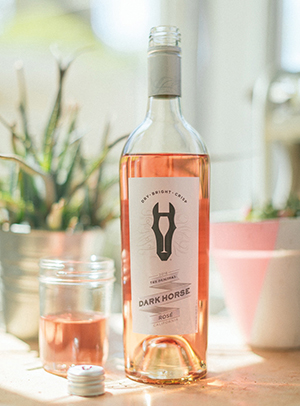 • And for those who would rather not consume alcohol, but still want to feel part of the party, Mallory reckons low and no alcohol wine offers an ideal solution while tapping into healthier living trends.
"Low and no alcohol options are a significant trend in the drinks sector, with big retailers and brands launching lower alcohol ranges.
"The drinking landscape has changed, with more consumers, particularly millennials, becoming more clued up on the benefits of limiting alcohol consumption.
"No/Low alcohol wine accounts for 47.4% of revenue share of the Total Light and Fruity category, with sales up 7.8% of revenue for No/Low ABV wines from last year. There is definitely, therefore, scope for expansion in this area," he said.
• Andrew Turner, director of wine for Eisberg Alcohol Free Wine agreed that changing consumer habits and lifestyles has created greater demand for alcohol free wines. Turner suggested that this segment of the wine category is ripe for retailer exploitation.
"Drinking habits are undergoing change, inspired by an increasing desire from consumers to be more health conscious.
"As a result, the alcohol free sector continues to grow across the UK and in all channels, with an increase in demand for alcohol free beverages aimed at adults who want alternatives to sugary fruit juices, stand-alone tonics and sparkling water," he said
"The growth in the non-drinking population means the public are calling out for a comprehensive range of alcohol free products that have a premium feel, while not having negative impact on their waistline.
Sauvignon Blanc is the biggest white wine varietal in the UK and is continuing to grow by 8%. The USA is the fastest growing country with US Sauvignon Blancs up 8%.
"What was previously seen as something only for designated drivers has now developed into a popular lifestyle choice, which has created an increase in consumers who are on the lookout for options that do not compromise on taste or quality or are incredibly unhealthy.
"Retailers should be aware of this increasing consumer demand in the alcohol free category, particularly when it comes to selecting products to promote during the summer months.
"No matter the reason for cutting down on alcohol, people do not want to feel alienated from special occasions or restricted by choice. Therefore, the primary way to improve sales of low and no alcohol products is to ensure they are clearly presented as alcohol free products to make the buying process as quick and simple as possible."