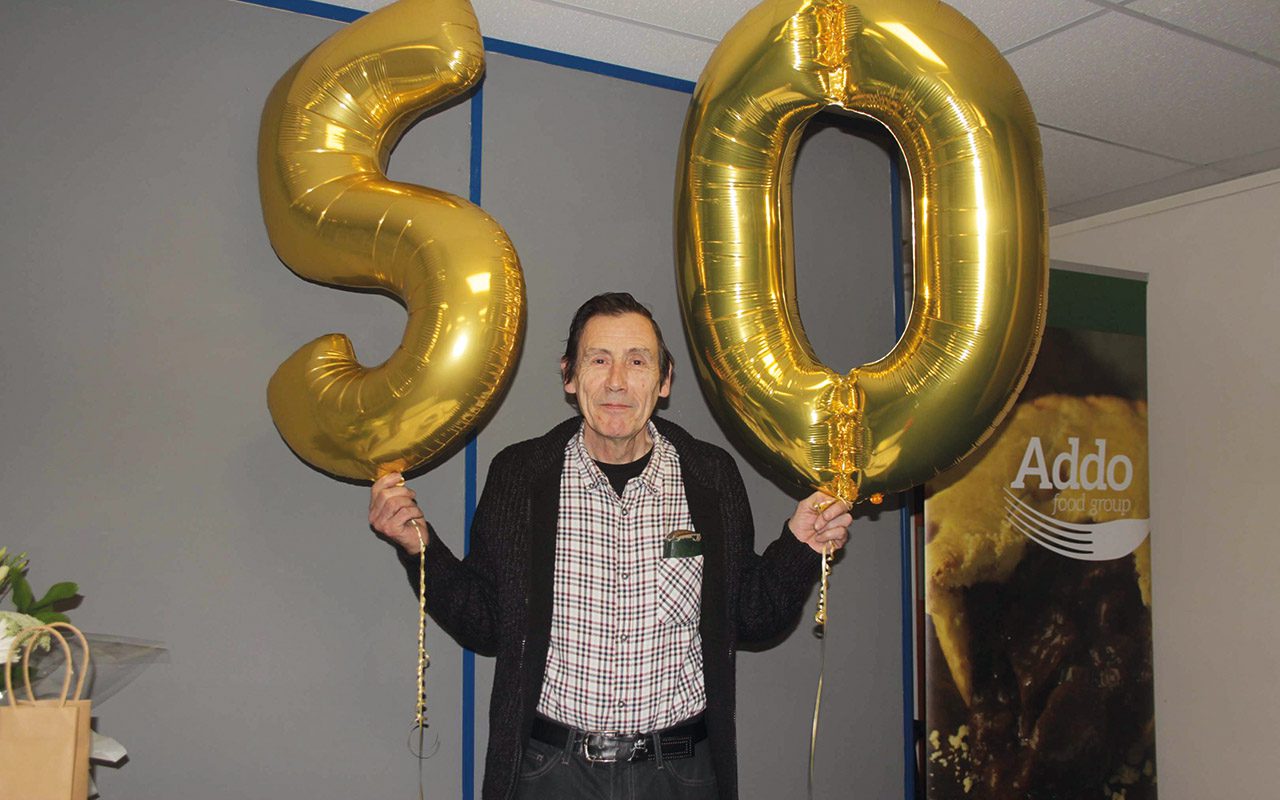 ADDO Food Group has been celebrating the 50th work anniversary of a colleague at its Palethorpes factory.
The chilled savoury pastry producer held a small socially distanced gathering for Alan Burton and presented him with a long service gift, flowers, champagne and cake.
Alan Burton joined the business in 1971 as an operative in the business' washroom and rose through the ranks on the product lines in the small goods department, the sausage room and the hygiene department.
Deborah Bolton, chief executive of Addo Food Group, said: "Alan has witnessed many changes and worked across multiple departments – we would like to thank Alan for his loyalty and many years of service."