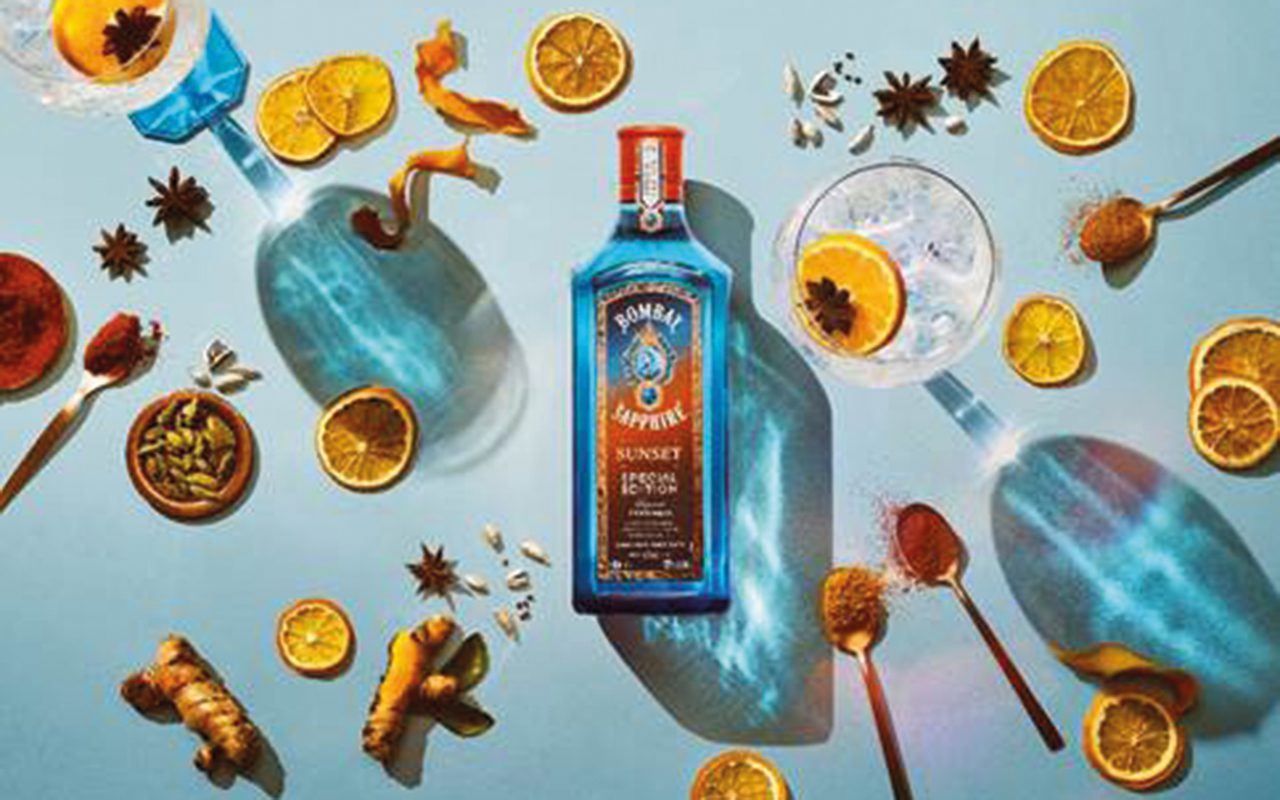 SPICE and the warm colours of a sunset are the inspiration behind Bombay Sapphire's latest limited edition release.
Bombay Sapphire Sunset blends the ten botanicals of Bombay Sapphire with golden turmeric, Indian white cardamom and Spanish mandarin.
Launched as part of the gin brand's Special Editions range, the 43% ABV spirit combines warmth from cardamom with the sweetness of mandarin. Suggested serves include with tonic and garnished with an orange wheel and star anise. Bombay Sapphire Sunset can also be used in cocktails, such as a Sunset Buck – ginger ale, fresh ginger and lime.
Ivano Tonutt of Bombay Sapphire, said: "I have worked closely with our master distiller Dr. Anne Brock to create a subtle combination of warming spices and citrus notes that truly enhance the complex flavour profile of Bombay Sapphire gin, providing a lingering warmth and refreshing taste."
Natasha Curtin of Bombay Sapphire said: "The Special Editions are unique and contemporary expressions of Bombay Sapphire gin, each inspired by the natural world from which we source our exquisite botanicals."