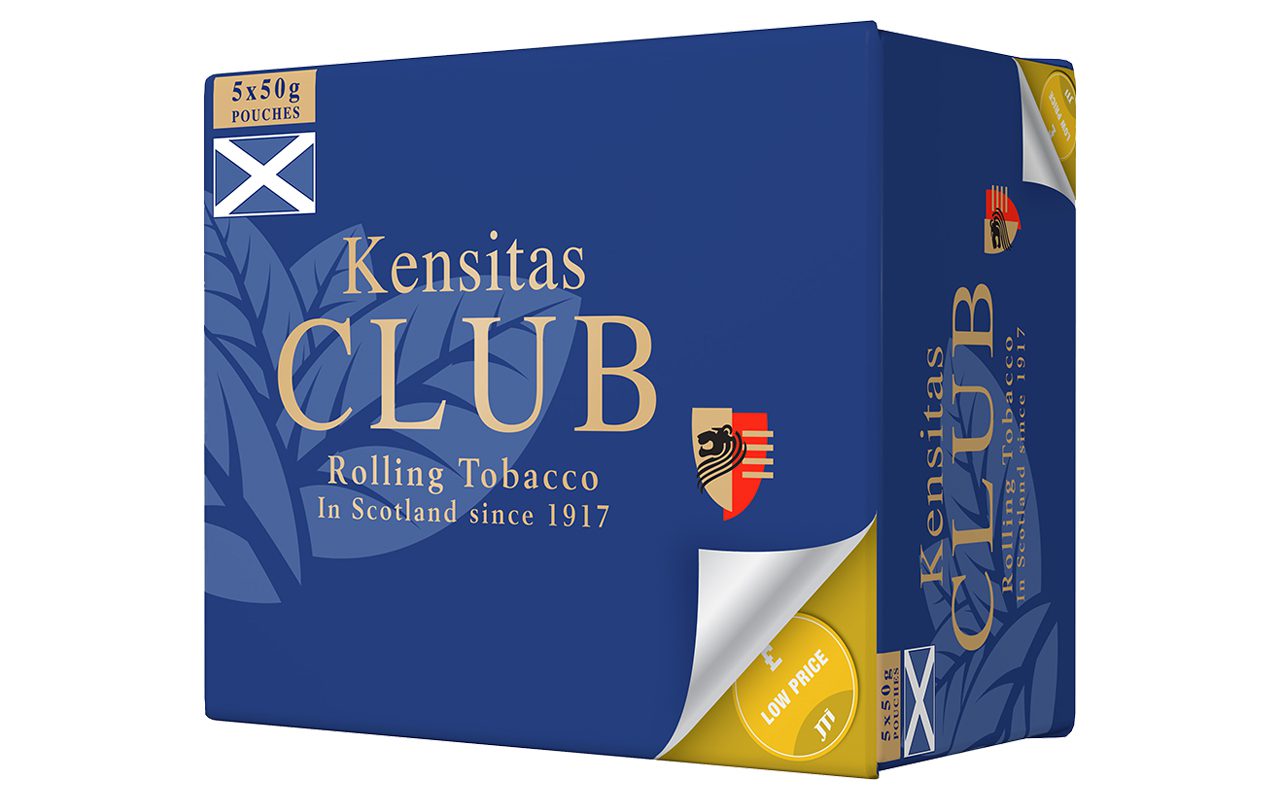 JTI has lowered the RRP for its Kensitas Club Rolling Tobacco brand in Scotland, giving it the lowest RRP for a 3-in-1 rolling tobacco product in the UK.
The RRP for Kensitas Club's 30g 3-in-1 pack is now £11.95, while the 50g pouch format is now priced at £19.60 RRP. Retailers are free to sell JTI products at whatever price they choose.
JTI has rolled out the new price across all channels in Scotland. While the RRP has reduced, the firm said Kensitas Club will still offer the same quality and convenience.
Retailers can also benefit from a 15% profit-on-return deal through selected wholesalers.
Ross Hennessy, head of sales at JTI UK, said: "We know that for many existing adult smokers, price is a key factor when deciding what brand to purchase.
"By repositioning the Kensitas Club Rolling Tobacco range in Scotland, it will allow retailers to capitalise on the brand's momentum and success over the past 100 years, as well as tap into the growing RYO segment which now generates sales of £3.7 billion a year.
"We're confident that the price drop will provide Scottish retailers with an even more competitive product for existing adult smokers and drive incremental sales."