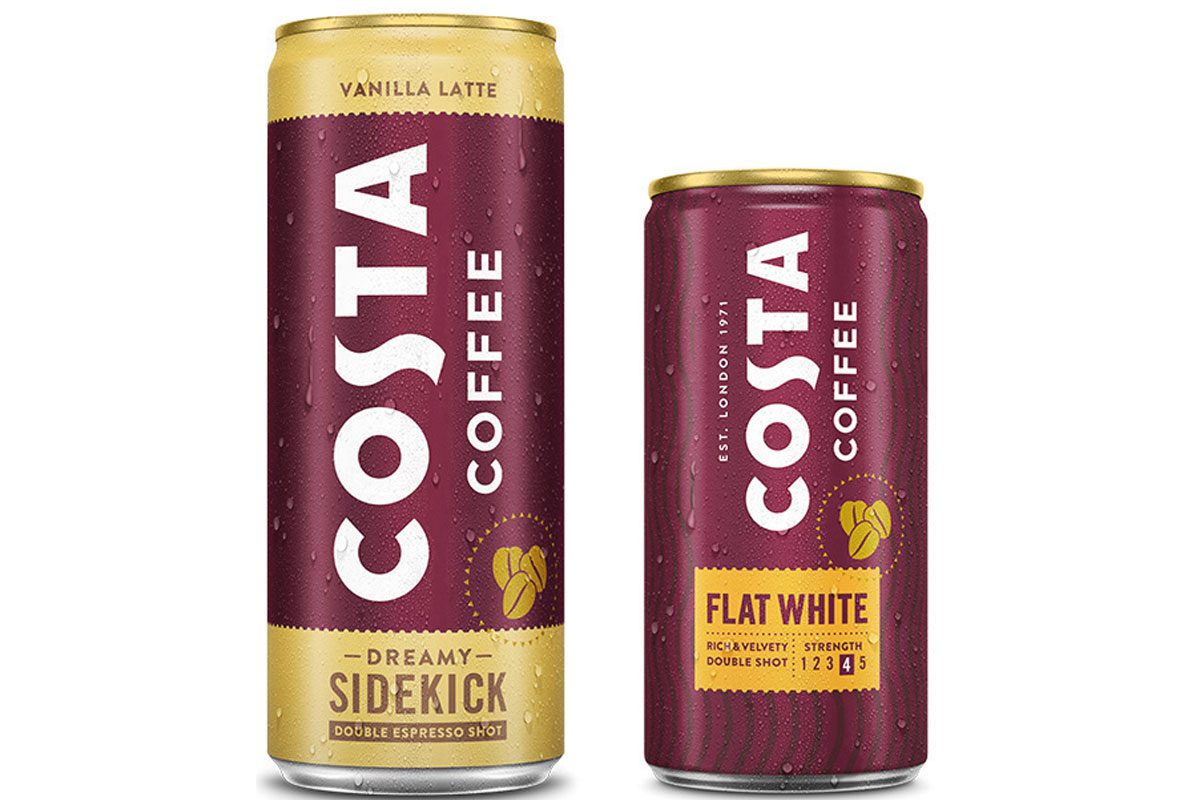 COCA-Cola European Partners (CCEP) has expanded its cold coffee offer with two new Costa Coffee RTD SKUs.
Costa Coffee Vanilla Latte join's the brand's core coffee RTD range. The new flavour is available in a 250ml can format.
CCEP has also launched a new Flat White RTD. The variant combines a double shot of espresso with creamy milk. Costa Coffee Flat White is available in a 200ml can and contains 76 calories per pack.
Simon Harrison, vice president for commercial development at CCEP GB said: "The RTD coffee sector is experiencing 20% growth in value, as consumers look for pick-me-ups whilst on the go, and increasingly at home as well. Within this, Costa Coffee RTD doubled in size in 2020, growing ahead of the segment and our strategy is to continue driving growth through incrementality."