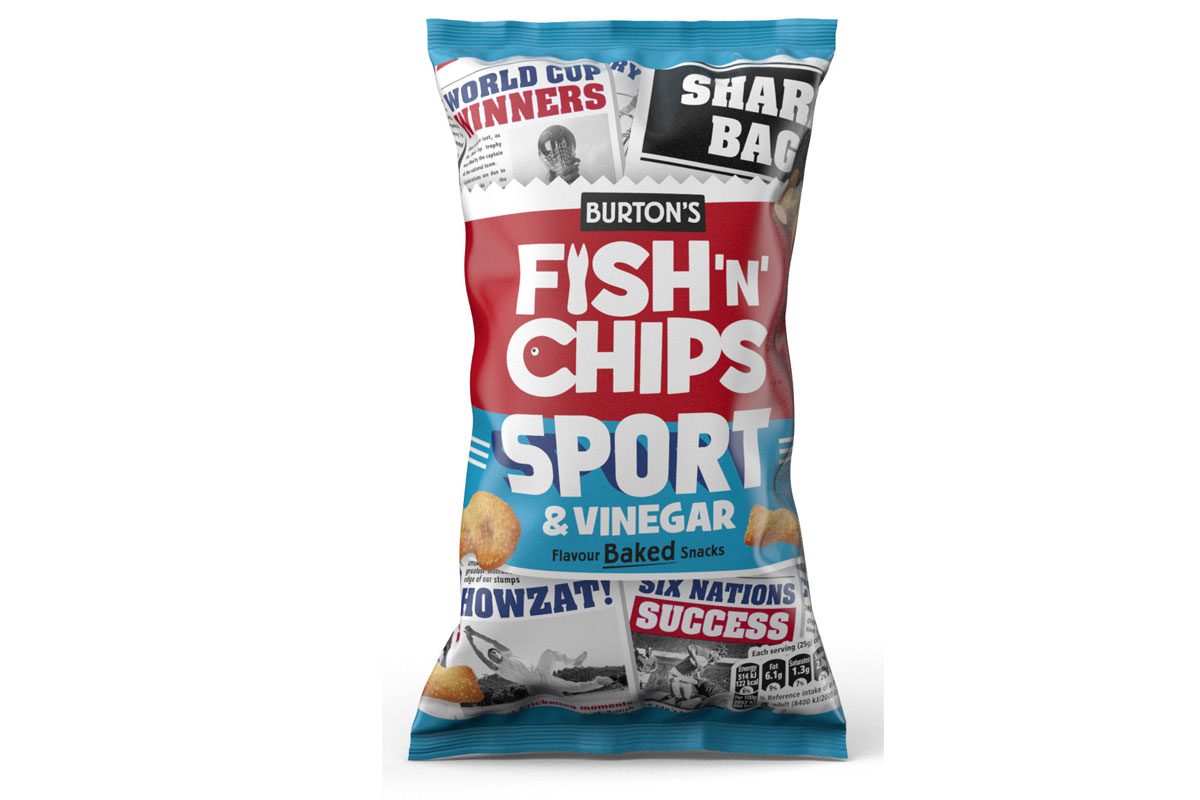 BURTON'S Biscuit Co has given its Fish 'N' Chips Salt & Vinegar snack brand a packaging refresh, to coincide with the busy sporting calendar of the next few months.
The brand has been rebranded 'Sport & Vinegar' with limited edition packs available until September.
In addition to the new flavour descriptor, packs feature sports images across 25g and 125g formats.
Kate Needham, Burton's Biscuit Co marketing director, said the move would align Fish 'N' Chips closely with the calendar of sporting events – which includes Euro 2020 and the Tokyo Olympics – throughout spring and summer.
Burton's Biscuits is supporting the limited edition pack launch with a social media campaign, as well as consumer promotions and in-store activity.
Fish 'N' Chips Sport & Vinegar is available in a range of formats including 5.25g, 6x25g and 125g.