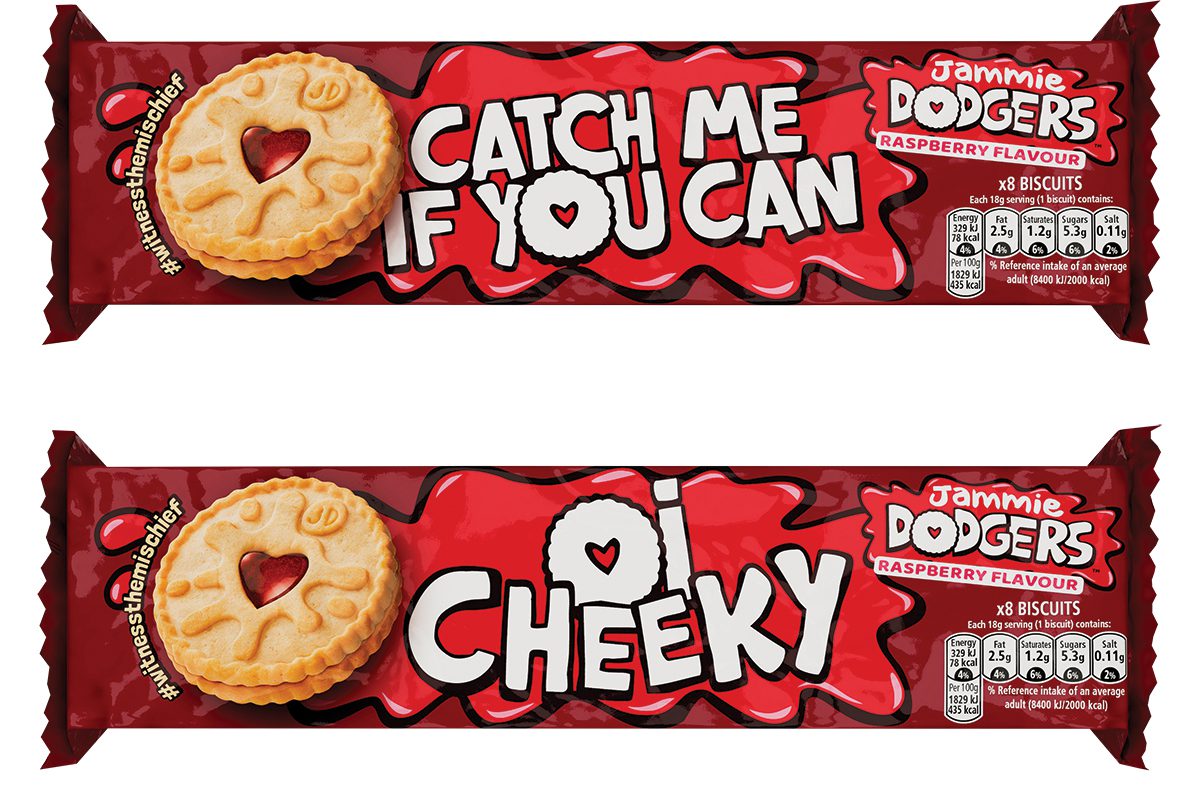 MISCHIEF is the name of the game for the new Jammie Dodgers marketing campaign.
The #WitnessTheMischief campaign will see Burton's Biscuit Co release a selection of limited-edition packs this month.
Landing on shelves from 11 May, the promotional packs sport the #WitnessTheMischief hashtag on pack, as well as a QR code that invites shoppers to share their own stories of mischief across social media, according to Burton's.
Burton's estimates the phrases will be seen across approximately four milliion packs. The biscuit maker has further support planned for the Jammie Dodger brand, including in-store activity and a TikTok social media campaign.
Kate Needham, marketing director for Burton's Biscuit Co, said: "#WitnessTheMischief will elevate the everyday snacking occasion by tapping into the successful trend for bespoke packaging.
"We're bringing it into the biscuit fixture with a disruptive campaign that is certain to excite consumers and attract attention to the category in store."