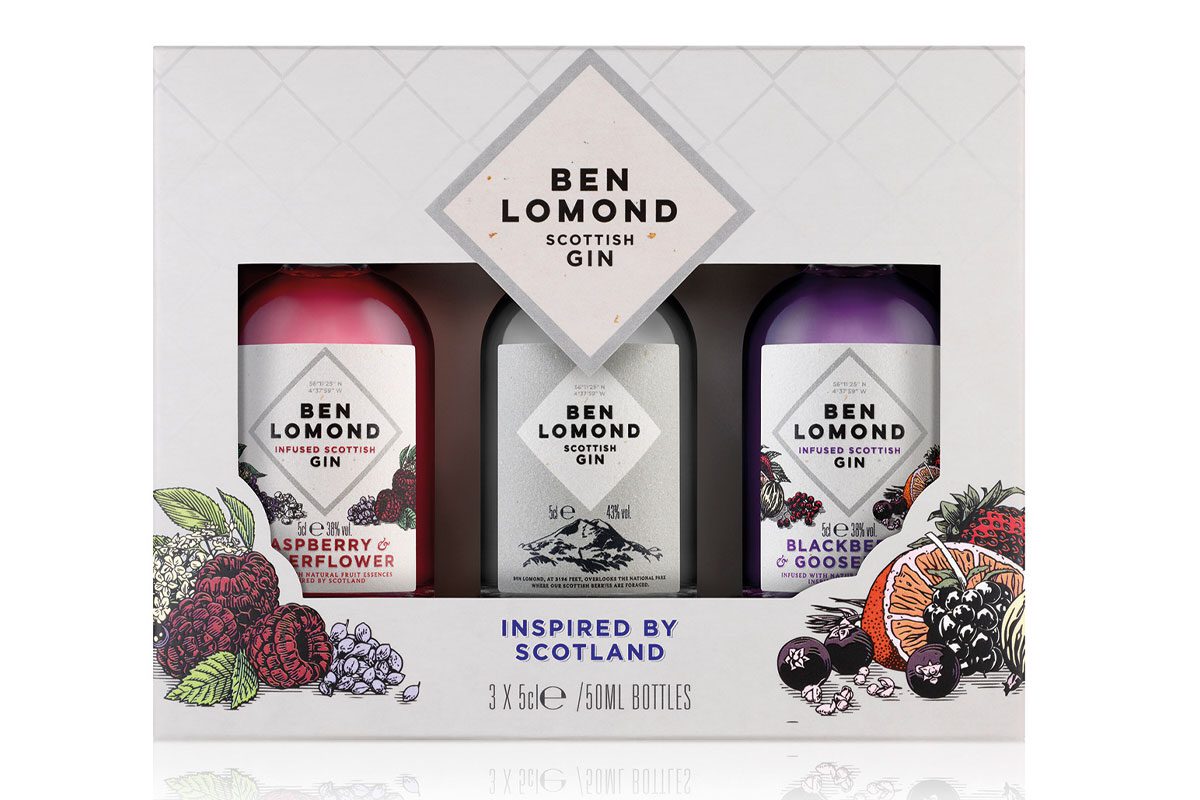 LOCH Lomond Group has launched a gift set for its Ben Lomond Gin brand just in time for spring.
The brand's first ever gift set includes three miniature 5cl bottles and can be purchased on the Ben Lomond Gin website.
The pack's first infusion, Raspberry and Elderflower Gin, is described as a "refreshing, yet sweet tipple" with berry and floral essences. The spirit has an ABV of 38% and features notes of summer berries and juniper.
The second, Blackberry and Gooseberry Gin, balances the sweetness of the blackberries and the sharpness of the gooseberries. It also has a 38% ABV.
The third, Ben Lomond Gin, is a classic style gin featuring eleven botanicals, including Scottish berries, blackcurrants and rowan berries. It has a 43% ABV.
Each serve is designed to be enjoyed as a gin and tonic or as part of a cocktail.
Alisha Goodwin, brand manager at Loch Lomond Group, said: "We are very excited to unveil our gift pack in time for spring.
"Each of our Ben Lomond Gin expressions are the perfect treat to enjoy on a spring evening, with their light, sweet flavours."
The packs are priced at £15.