Springing into green action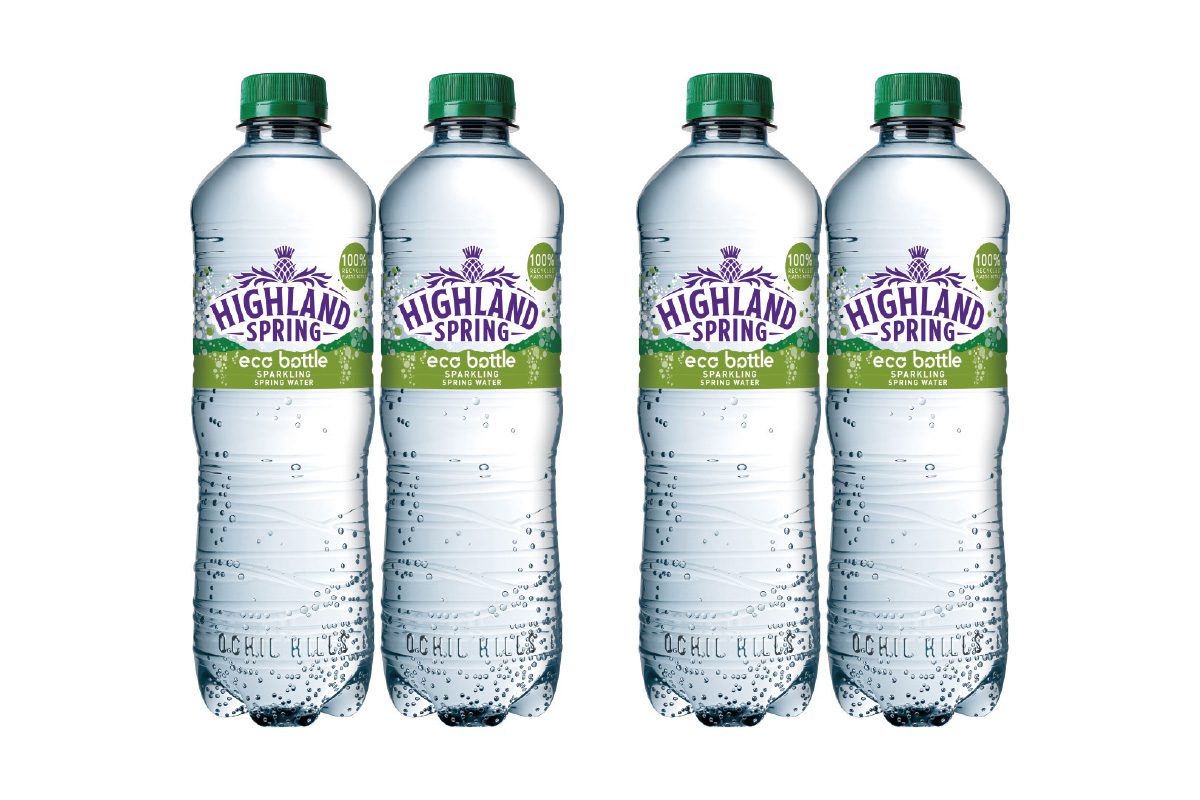 SCOTLAND is in the spotlight for climate change this year as the UN Climate Change Conference (COP26) in Glasgow looks set to go ahead in November.
In Perthshire, sustainability is already a key focus for Highland Spring Group, and the bottled water manufacturer has taken major steps to reduce its impact on the natural world.
Highland Spring launched its 100% recycled and recyclable eco bottle in 2019 and has since rolled the format out to its Wild Life kids bottles and 500ml sparkling water bottles.
And this year has already brought more sustainable developments, with Highland Spring launching a trial of its new 100% rLDPE shrink wrap on multi-pack bottles in January.
Nichola Grant, channel marketing manager at Highland Spring Group, said more needs to be done to ensure shrink wraps can be recycled in domestic curbside recycling bins.
Grant said: "Currently Highland Spring shrink wrap can be recycled when returned to supermarkets with plastic bags and other secondary packaging.
"However, there is still work to be done on recycling infrastructure in the UK so shrink wrap can be readily recycled as part of a consistent household kerbside collection, and then re-processed into other materials to ensure the shrink remains in the recycling loop.
"Therefore, the business is calling for the wider capture of shrink wrap, to harness the benefits of its commercial viability and to increase the availability of recycled materials."
Highland Spring has also pledged to increase the use of recycled PET (rPET) in its products, as Grant explained.
"Highland Spring remains conscious that there is still a lot of work required to increase recycling rates, recycling infrastructure and ensuring consumers understand that all PET plastic bottles can be recycled. Therefore, Highland Spring's environmental strategy is focused on increasing the recycled content (rPET) of its bottles, and making sure everyone knows that every single Highland Spring bottle can be recycled," she said.
To reinforce the importance of recycling its bottles and the brand's commitment to protecting land and water sources, Highland Spring Group has been reaching out to consumers through its 'Made By Nature, Protected by Highland Spring' campaign.
Grant said that Highland Spring wants to "make a positive contribution to creating a truly circular plastics economy in the UK", which is why the brand is "focused on helping consumers make informed choices when they are seeking out more sustainable and ethically produced products."
It's not only the brand's packaging that has sustainability at its core.
The firm is in the process of building a new rail freight centre at its Blackford site in Perthshire.
Grant said: "The conversation is also bigger than packaging alone. Collaboration, partnerships and infrastructure are also key.
"We have been building a new rail freight centre at our Blackford site. This will enable us to switch a significant proportion of transportation from road to rail, phasing out around 8,000 truck journeys a year and reducing carbon emissions by 3,200 tonnes."