Deposit return creates new responsibilities for retailers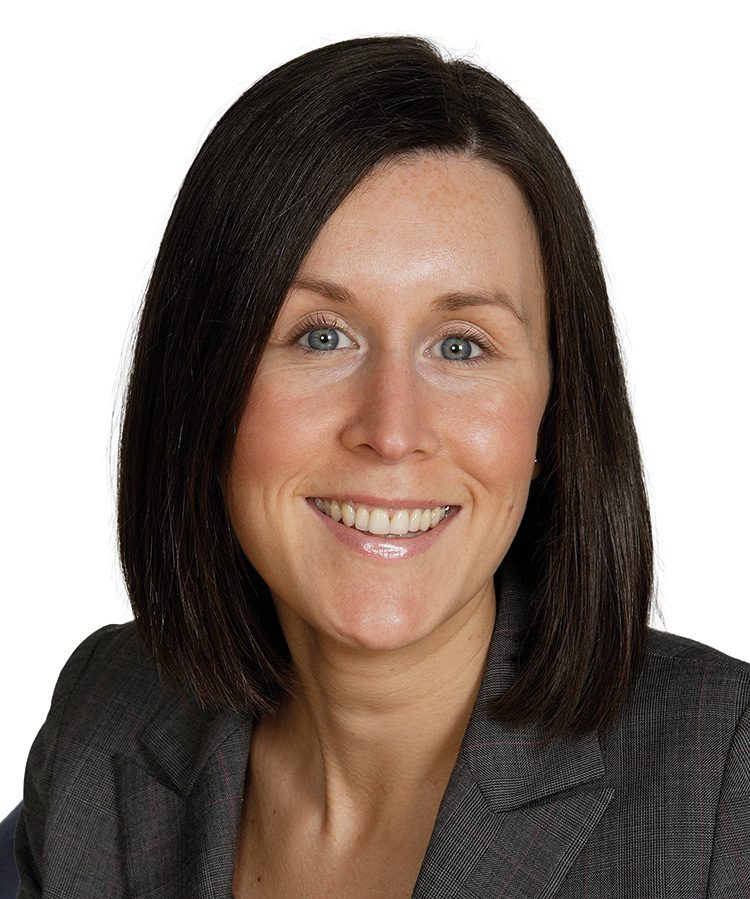 by Pamela Coulthard
Pamela Coulthard is a senior associate based in Dentons' Glasgow office. She advises on all aspects of environmental regulatory compliance and enforcement.
pamela.coulthard@dentons.com
What is the deposit return scheme and how will it work?
Scotland is set to be the first part of the UK to introduce a deposit return scheme (DRS) for single-use drinks containers. The scheme will go live to the public on 1 July 2022, but drinks producers and retailers need to prepare for its introduction now.
The DRS will operate by charging anyone who buys a drink in a single-use container an additional 20p deposit for the bottle or can that it comes in. That deposit will be refunded at the point that the customer returns the empty bottle or can to a collection point to be recycled.
All types of drinks housed in PET plastic bottles, steel or aluminium cans, or glass bottles, sized from 50ml to three litres, are caught by the DRS. Out of scope are drinks contained in mixed material pouches, cartons, HDPE (the plastic bottles that most milk comes in) and cups.
The scheme is intended to be cost-neutral to all parties involved, other than producers. It will be funded by (i) a fee paid by producers for each drink container that they place on the market (ii) unredeemed deposits and (iii) revenue from the sale of materials.
What are the obligations on producers?
Implementation of the DRS in Scotland is an extension of the producer responsibility principle; that is, making sure businesses that manufacture, import and sell products are responsible, both physically and financially, for their end of life environmental impact.
Under the DRS, a producer is defined as a drinks brand owner or importer into the UK market, or the website operator, for online sales. Producers will be legally responsible for the collection and management of drinks containers in preparation for recycling. As with several other existing producer responsibility schemes which operate in Scotland, producers can either discharge their obligations directly or nominate a scheme administrator to fulfil these on their behalf (the latter being by far the most common route to compliance).
Producers must pay a fee for every in-scope container that they place on the market. It is not yet clear at what level that fee will be set, but the Scottish Government has reassured businesses that it will be "small". This is a straight cost to producers.
Producers will also be required to pay a 20p deposit for each drink they place on the market. Each time the container is sold throughout the supply chain, the deposit is charged and paid by the buyer of the drinks, reimbursing the money to the seller and making the 20p deposit cost-neutral for all parties.
What are the obligations on retailers?
One of the primary responsibilities for drinks retailers under the DRS is the new legal obligation to accept returns of empty containers for recycling. There are a few options here. Retailers can:
• Manually accept returns of empty containers "over the counter" and redeem the 20p deposit for each container returned;
• Install a reverse vending machine (customers returning cans and bottles put their empty containers into the machine and are refunded their 20p deposit, usually as a voucher rather than cash);
• Reach an agreement with a nearby retailer or other interested party who will agree to act as an alternative return point; or
• In very limited circumstances, obtain an exemption from acting as a return point.
Retailers are able to claim back the reasonable costs associated with participating in the DRS. This includes costs associated with:
• Purchasing or renting additional floor space to accommodate a return point;
• Installation and maintenance of a reverse vending machine; and
• Staff time for the collection and storage of scheme containers.
Retailers will also be required to ensure that the 20p deposit is charged on in-scope drinks containers at the point of sale. The deposit amount must be displayed separately from the price of the product and customers must be informed how they can redeem the deposit in-store or at a nearby alternative return point.
Conclusion
Whilst the go-live date for the DRS is a number of months away, producers and retailers should be getting to grips with their forthcoming obligations now. Retailers in particular will need to establish how they will comply with their obligation to act as a return point. This could include rental or purchase of additional space, conversion of existing floor area, or negotiations with other interested parties to provide such facilities. Leases will need to be reviewed (storage of waste is often a prohibited tenant activity) and contracts for the provision and maintenance of reverse vending machines entered into.
Do you have a business, property or legal question or issue that you would like to know more about?
Contact Scottish Grocer and we'll put it to an expert. Call Matthew Lynas on 0141 567 6074 or email matthew.lynas@peeblesmedia.com