Which? sounds alarm over card-only businesses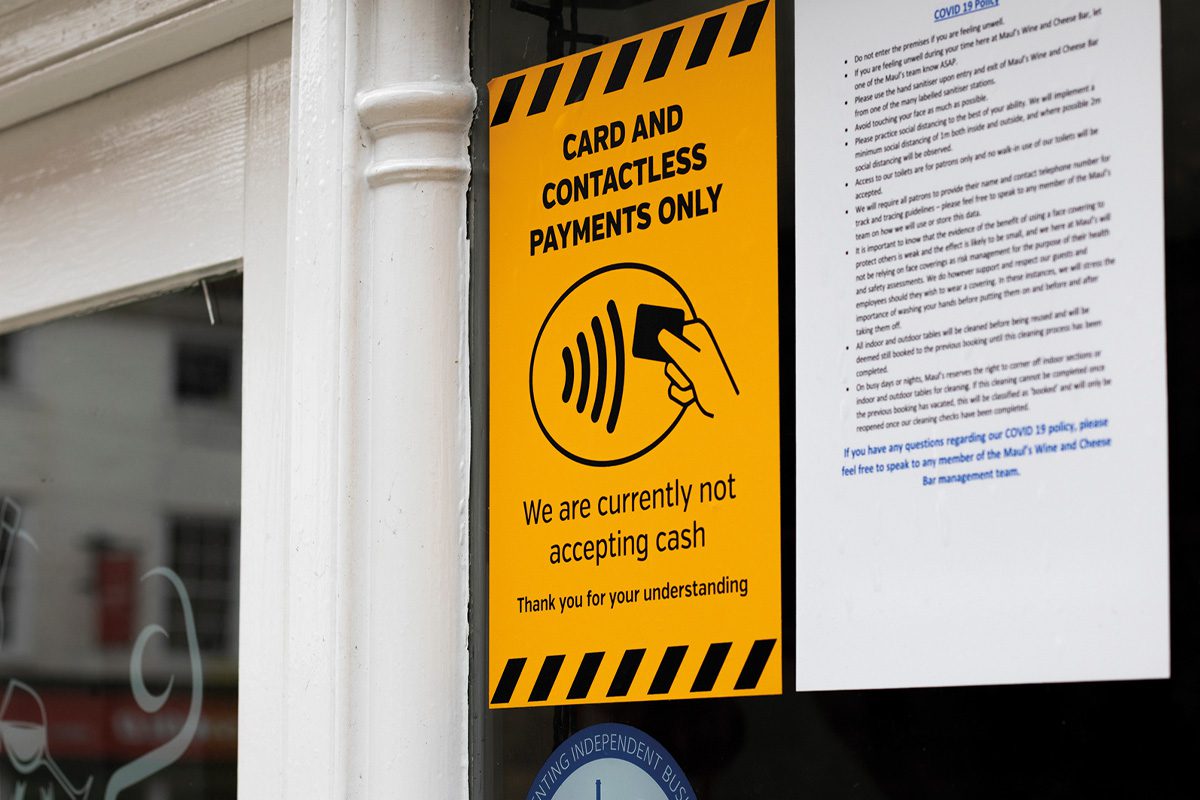 CONSUMER rights group Which? has raised alarm bells over businesses blocking shoppers from paying with cash.
New research published by Which? revealed that one third of consumers have been unable to pay with cash at least once when trying to buy something since Covid-19 restrictions were introduced.
In a survey of 2,000 people, 34% reported being unable to pay with cash at least once since last March.
Respondents were most likely to be refused the option of paying in cash when shopping for groceries, which accounted for 28% of incidents. This was followed by spending in a pub or restaurant (24%) and buying cleaning products (21%).
One incident highlighted in the report was that of a diabetic man in urgent need of food due to a drop in blood sugar levels, who was refused service in two restaurants that had gone cashless because of coronavirus.
Jenny Ross, money editor at Which?, said: "Cash is still a vital way to pay for millions of consumers, so to see such a high proportion of people report that they have had difficulty spending it is very concerning, particularly now we have entered another lockdown.
"We have repeatedly warned about the consequences that coronavirus will have on what was an already fragile cash system, but nowhere near enough action has been taken by the government or the regulator to understand the scale of this issue.
"The government, which is still yet to introduce legislation to protect cash it promised almost a year ago, must urgently make the FCA responsible for tracking cash acceptance levels.
"Failure to do so will see the cash network crumble and leave millions of people abandoned."