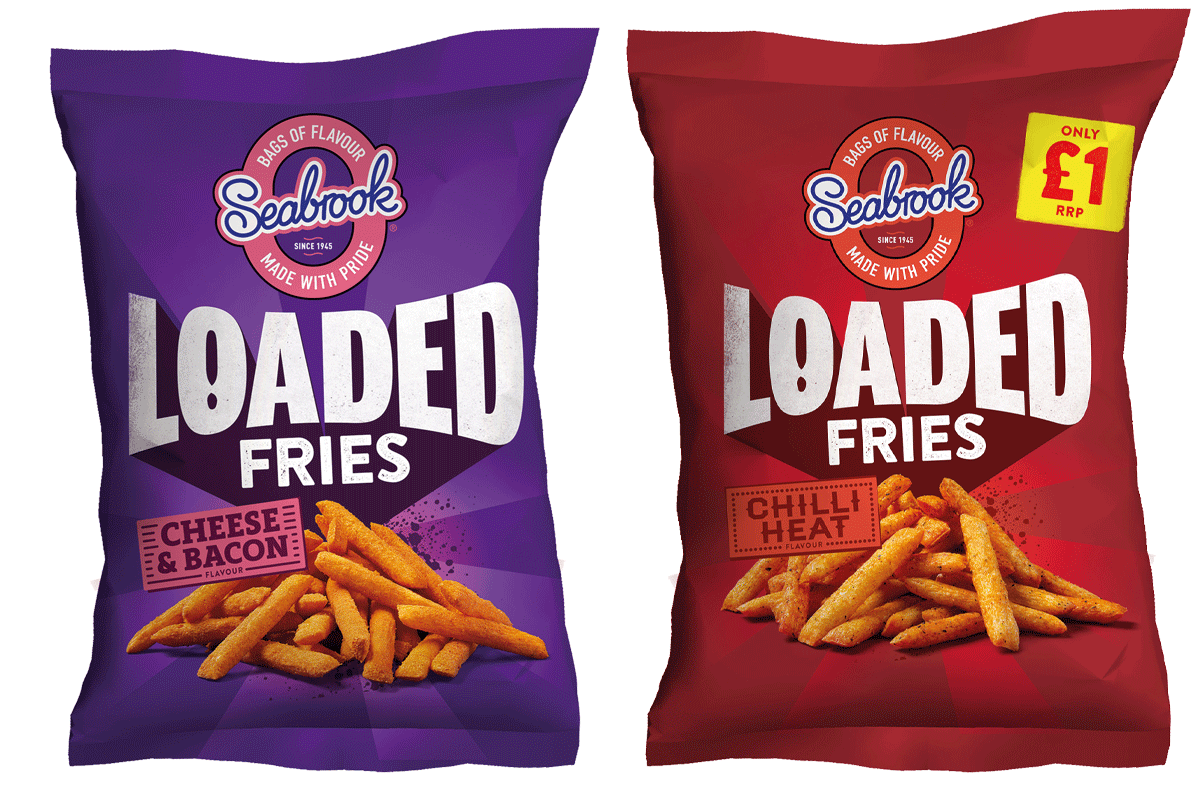 CALBEE UK has expanded its Seabrook range by adding some restaurant flavour to the mix.
The new Loaded Fries range comprises two flavours: Cheese & Bacon and Chilli Heatwave.
Both flavours are said to be inspired by 'loaded fries' serves offered in hospitality settings.
Seabrook Cheese & Bacon and Chilli Heatwave are available in a 6x19g multipack, 130g sharing bag and an 80g £1 PMP.
Jon Wood, commercial director at Calbee UK said: "We're excited to launch our brand new Loaded Fries, inspired by street food and contemporary restaurants which is bang on trend.
"The new product brings excitement to the category with a modern spin on everyday snacking. We know from data that snacking will continue to perform well throughout this period as consumers are seeking products that are comforting and familiar."