Facelift for Thatchers core range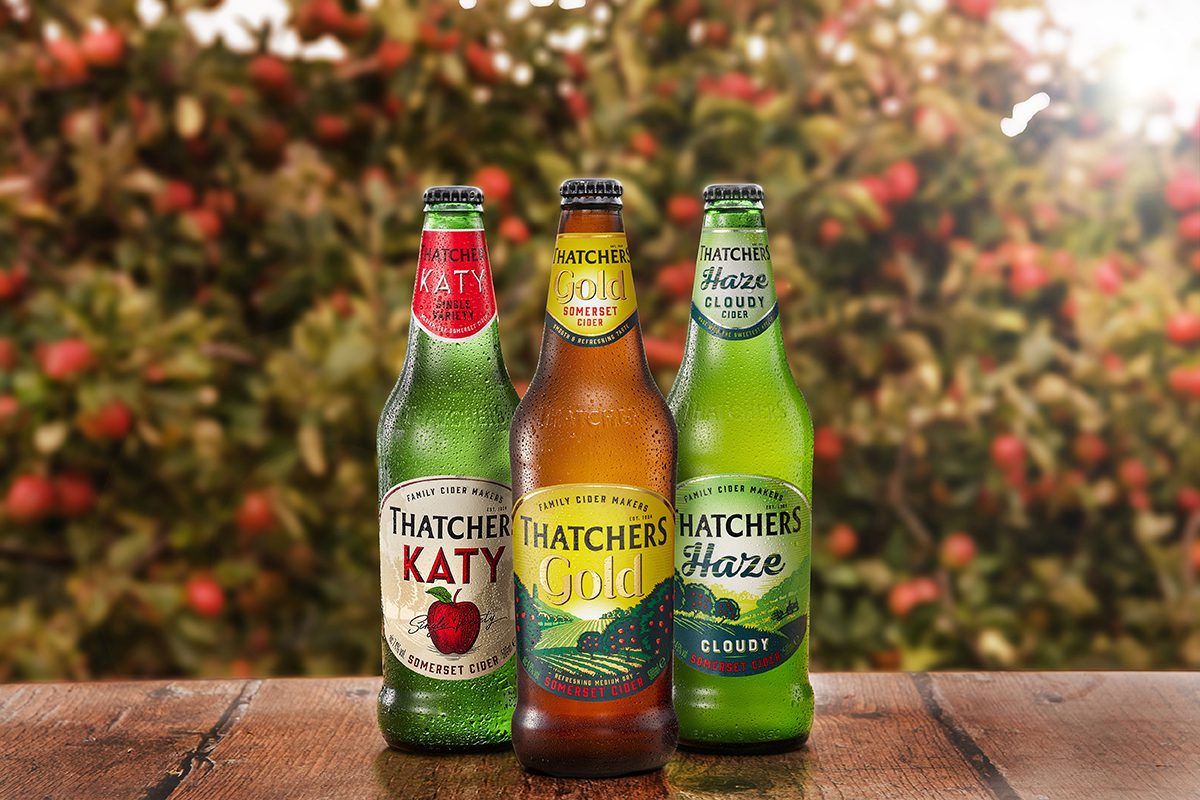 THATCHERS ciders have a new look, thanks to a packaging overhaul for the Somerset cider brand.
All three packs in the Thatchers core range have been given a revamp, with Thatchers Gold, Thatchers Katy and Thatchers Haze all benefiting from redesigns.
Thatchers said the revamp has "strengthened" branding on packs, while adding a contemporary feel.
To support the pack revamp, Thatchers has been appearing on TV with a new advertising campaign.
Martin Thatcher, fourth generation cider maker at Thatchers, said: "With our ciders having reached new audiences during lockdown, we're looking for our range to increasingly appeal to today's shoppers, whether they have been long-standing, loyal customers, or those discovering our brands for the first time.
"All three ciders, each with their own personality, sit together within our family range and reflect the total dedication to quality and great taste that everyone at Thatchers is passionate about, from the light and delicate Katy, cloudy and sweet Haze, and the smooth, refreshing Gold."
The revamp comes amidst a period of strong growth for the Thatchers brand. Volume sales of Thatchers Gold were up 39.9% in the last month, with Thatchers Katy up 70.9% year on year – according to IRI and Kantar data from August and September.