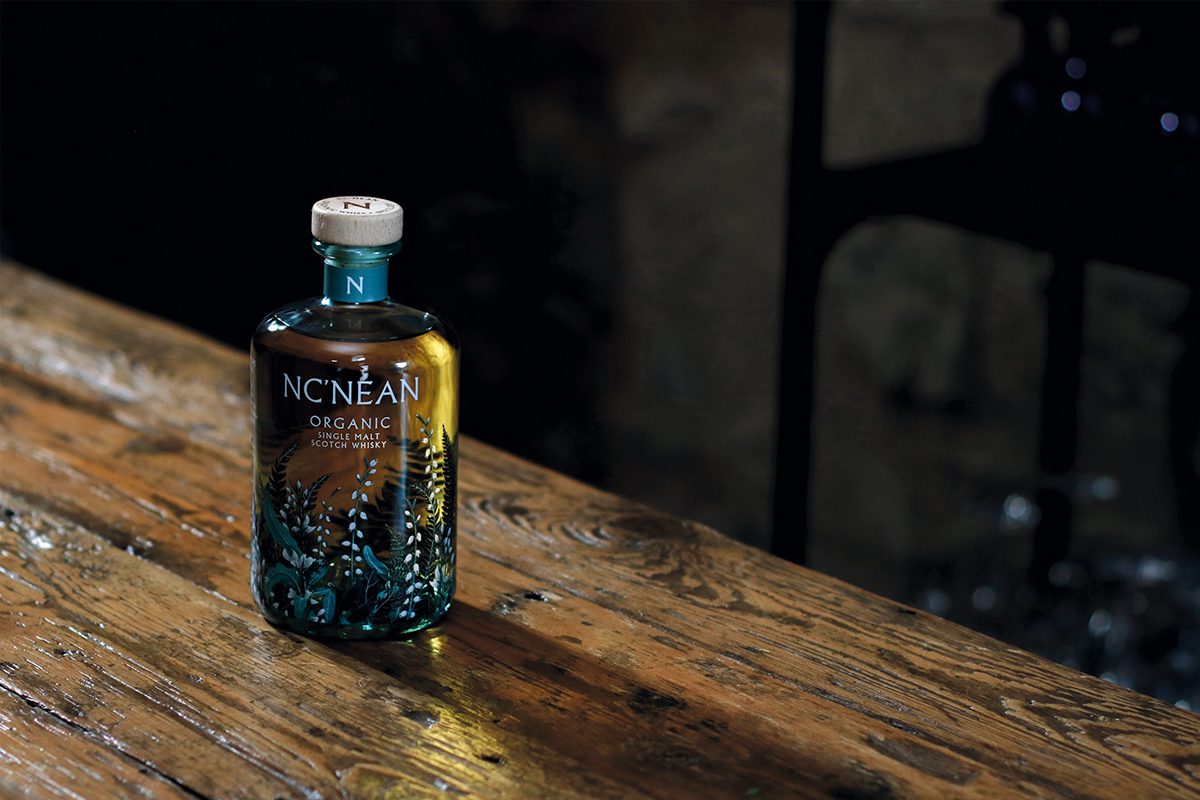 SCOTTISH distillery Nc'Nean has released a single malt whisky in 100% recycled clear glass packaging.
Nc'nean's Organic Single Malt is the first whisky released to the public by the distiller and the eco-friendly packaging is said to reduce the bottle's carbon footprint by 40%.
Bottled at 46% ABV and priced at £47.95, the first run of Nc'Nean Organic Single Malt sold out within 12 hours of its launch.
Annabel Thomas, founder of Nc'Nean said: "I set out to create a delicious organic whisky, full of delicate and fruity flavours, that would shine when drunk with soda. And to do that with the smallest footprint.
"I am so proud that the Nc'Nean team have achieved both of those things: an outstanding organic whisky, made in a distillery powered by 100% renewable energy, and that we were able to push this further by having our whisky bottled in the first 100% recycled clear glass bottle. Our whisky truly is made by nature, not by rules."
Distilling started at Nc'Nean distillery, Oban, in 2017 following four years of fundraising activity.