Faisal Sattar of Mhouse talks tech at the till point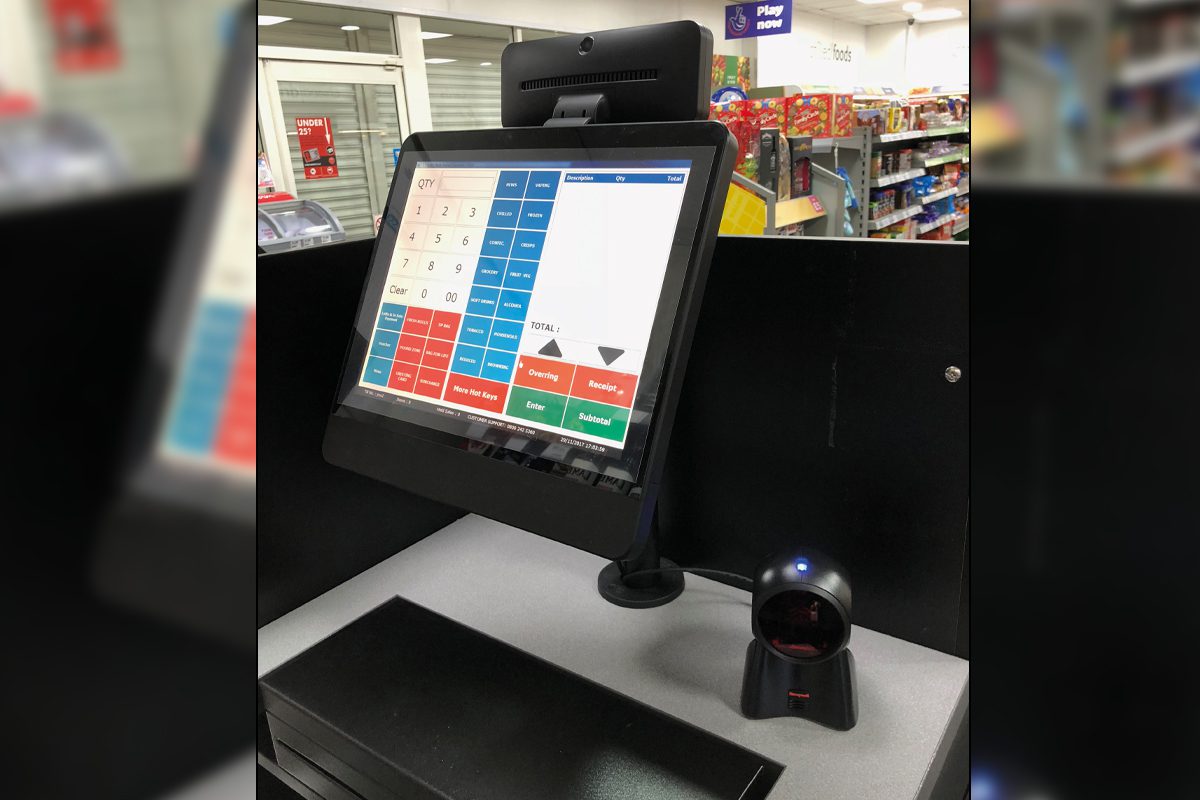 What EPOS solutions can you offer Scottish c-store businesses?
Our EPOS system, called MPOS, is an advanced, fast, robust, and reliable EPOS software that incorporates all the latest technologies to provide an end to end solution.
Our supplier relations and automation act as a perfect catalyst to reduce labour input and save time and the otherwise incurred expense.
What are the key features and benefits of an Mhouse EPOS solution?
Our USP is our origin story. MPOS is a system for retailers, by retailers. With our aggregate experience in the retail sector totalling 50 years, we have developed a system that is user friendly for all our non-tech friends and provides everything one needs to run their store more efficiently.
Additionally, we develop new features through feedback we attain from our customers to make sure all their needs are met at all times. I have also heard from a lot of customers that have switched over that our after-sales service is second to none.
What recent improvements have you made to your EPOS offer?
We have incorporated all of the latest technology that is available, to ensure our product can remain ahead of the competition.
We do have a few very interesting features that we are working on and introducing simultaneously. These range from our shift towards cloud computing, all the way to our live sales checker and head office offering.
What are some of the key considerations for retailers investing in EPOS?
Retailers should be considerate of the fact that when it comes to EPOS solutions, one size does not fit all. You require specialized suppliers that cater to your specific needs, as opposed to a generic system that claims to be the jack of all trades, but in the end, doesn't even accomplish one. Hence why we have geared ourselves specifically towards retail solutions.
What are the key questions retailers should be asking before investing in EPOS?
Some of the fundamental questions that one should ask an EPOS provider is, do they incorporate all the latest technologies? Do they provide constant updates? Do they provide adequate after-sales service? Additionally, there needs to be consideration for the warranty period, supplier links, and the quality of the hardware.
One integral question that most people fail to even consider asking is the ROI of an EPOS system, as an EPOS is merely a tool, which if not used efficiently doesn't really create the value for the money you pay. To fix this issue, we have created something we call the MPOS method, which acts as a manual to help all our customers make the most out of their MPOS system.
What support do you offer retailer customers?
We realize that IT isn't generally a retailer's strong point and bearing that in mind we have support packages that offer unlimited training. This way we take the headache away from adapting to a system that is seemingly foreign. Our support offer went to the extent that we would offer it wherever and whenever a customer asked for it, but because of recent developments, we have started online training as well.
We have also taken initiative, siting feedback and incorporated custom-built training rooms at our new head office in Eurocentral, which our customers greatly appreciate.
What's the sign-up process for retailers?
Retailers can log onto our website and fill in the contact form, or they can call us directly and arrange an appointment. Our business development manager then follows up and creates a tailored, end-to-end solution for every client.
Now that our team has grown, we have even installed systems as fast as the next day.
What are the payment options for retailers?
We have tailored, flexible payment options for all our customers. Whether it is a big supermarket or a small convenience store, we tailor the plans to our customer convenience.
How can retailers get in touch for more information?
Retailers can visit our website, mpossystem.com, and find all the information they may need. Additionally, they can fill a contact form or call our support team directly to help with any questions they may have.