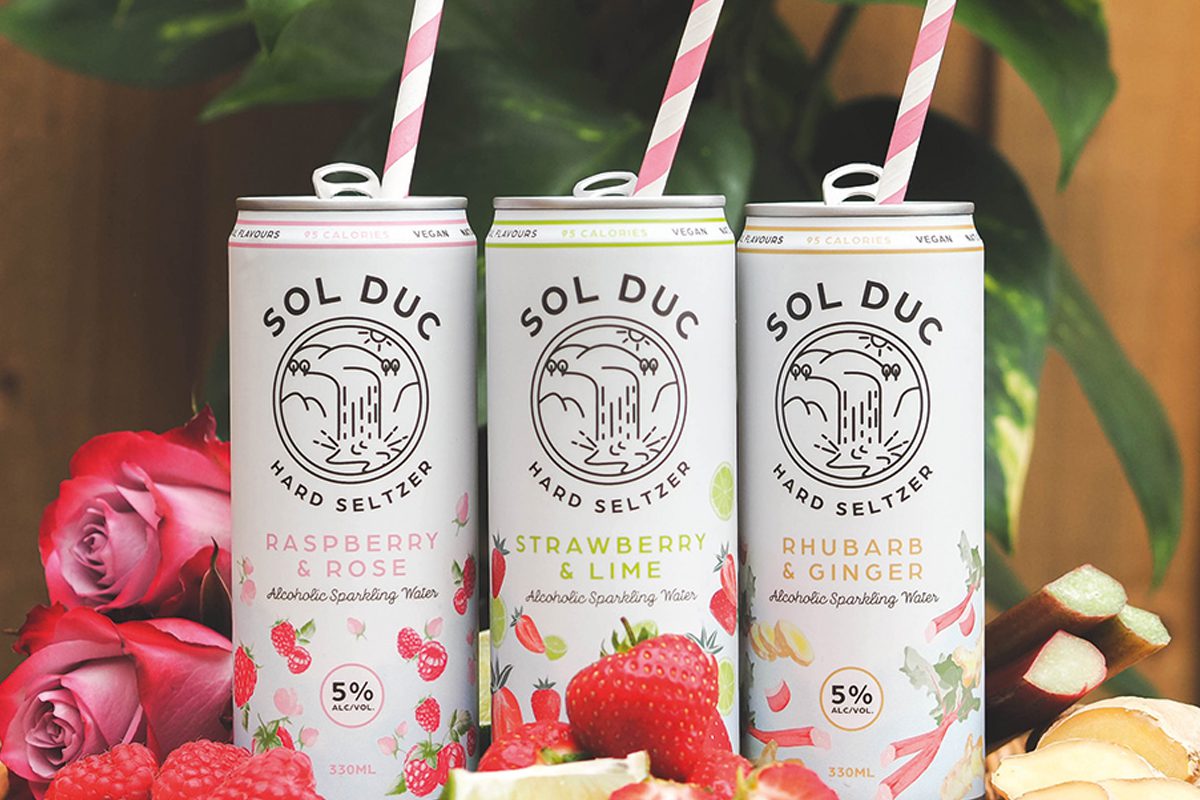 ASTON Manor cider has entered the seltzer category with the launch of Sol Duc, a trio of low-calorie seltzers with an ABV of 5%.
The three flavours in the Sol Duc range are: Strawberry & Lime, Raspberry & Rose, and Rhubarb & Ginger. Each flavour is available in a 330ml can boasting 95 calories per pack.
Calli O'Brien, marketing controller at Aston Manor said: "Consumers more than ever are seeking balanced options to support a healthier lifestyle, but with this, the expectation for full flavour and no compromise still stands.
"The demand for lighter alcohol products in the UK is unfaltering. It is our ambition to make conscious drinking easier by creating a healthier, alcoholic alternative that won't compromise on taste."