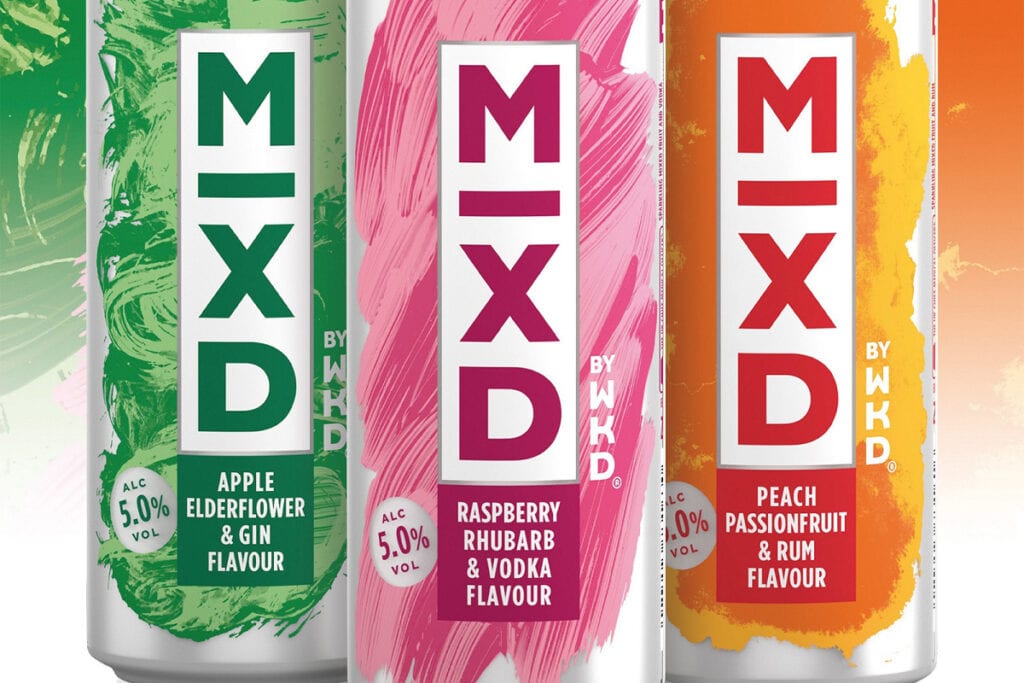 SHS Drinks has revamped its WKD cocktail can range with new-look packaging and an updated name.
Relaunching as WKD MIXD, the RTD range comprises three 5% ABV flavours.
WKD MIXD is available in Raspberry, Rhubarb & Vodka; Apple, Elderflower & Gin; and Peach, Passionfruit & Rum flavours.
The relaunch is being supported by a social media campaign.
Nick White, head of marketing at SHS Drinks said that while the range of pre-mixed cocktails has already had success, "research insight has revealed we can better leverage the WKD cocktail offering to deliver long-term growth for retailers."