Home is where the snacks are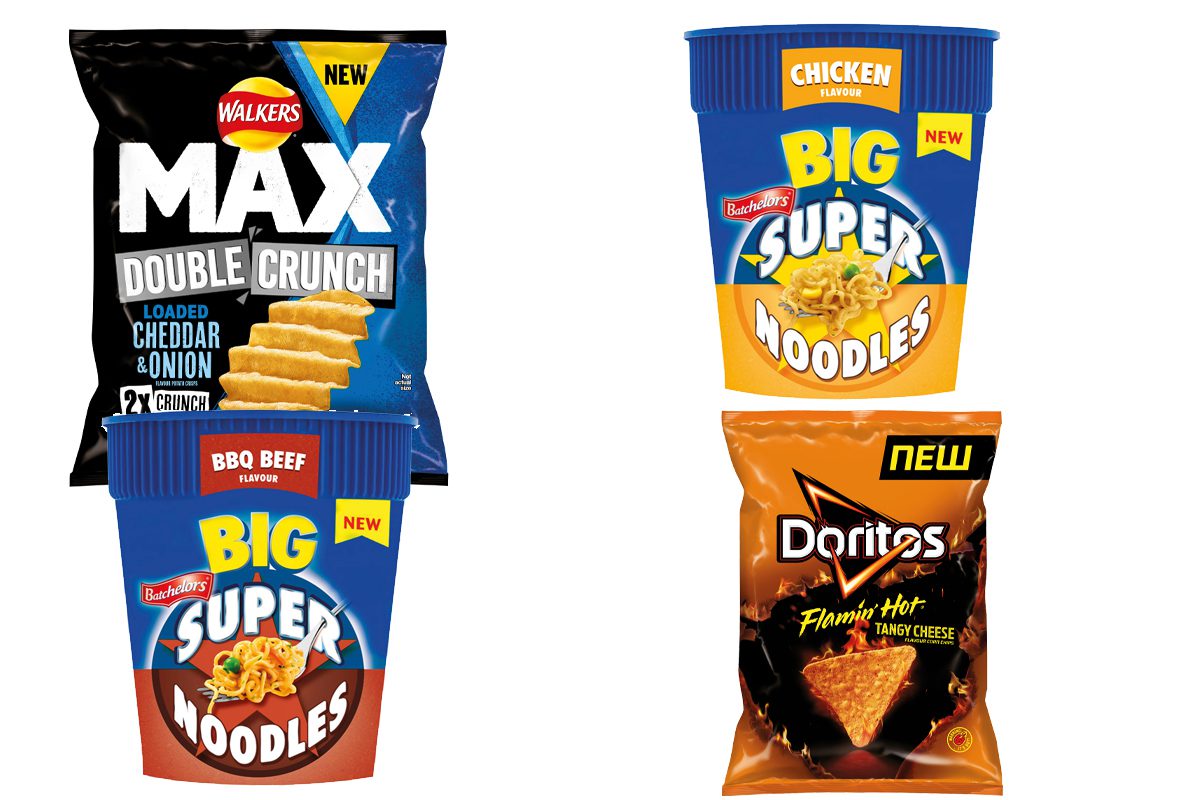 DURING lockdown, the temptation of the treat cupboard was never far away.
It looks like many consumers have been happily giving in to that temptation too, and with less to do out of the home, snacking in the living room has never been more appealing.
Adam Woolf, brand director for quick meals, snacks and soups at Premier Foods – the firm behind Batchelors and Super Noodles – said that while the long-term impact of Covid-19 on the industry remains to be seen, one of the "most significant changes" to the category during lockdown was a move towards convenient options that can be prepared at home.
"As lockdown restrictions continue to ease, there are still a large number of unknowns around how people will choose to adapt and if working from home is a trend that is here to stay.
"This means that it remains important that we provide a variety of options to suit different lifestyles," he said.
Kenton Burchell, trading director at Bestway Wholesale agreed that lockdown had turned snacking trends on their head.
Burchell said consumers have been increasing the number of times they go for a snack, with 42% reporting they consume more than three per day.
Larger formats in particular, seem to be proving popular with consumers stuck at home.
"During lockdown we saw a spike in demand for sharing bags of crisps and snacks as the population have been staying at home enjoying big night ins.
"We expect the demand to remain high throughout the rest of the summer and into autumn," said Burchell.
Matt Goddard, wholesale trading director at PepsiCo – the firm behind Walkers crisps – echoed Burchell's assessment on pack formats. Goddard said PepsiCo has seen a "huge difference" in shopper behaviour in the impulse channel, with consumers shopping more locally and more frequently.
"We've also seen a decrease in sales of single-serve products, but an increase in sharing and multi-pack sales. With fewer people on-the-go, multipacks are up 63% compared to pre-Covid19 as consumers look to cater for a series of lunchtime and snacking occasions," he said.
Lockdown may have lifted snack sales in convenience, but in terms of food to go, the lack of commuters hasn't been much of a help.
At Saputo, the firm behind Cathedral City, senior brand manager Anca Lazar suggested that food to go could be in for a revival in the weeks and months ahead.
"With lockdown restrictions easing across the UK and workers gradually returning to the workplace, while others flock to parks and green spaces to picnic and take advantage of good weather days, FTG behaviours are starting to pick back up after a period of enforced slowdown," said Lazar.
Staycations and a return to workplaces for some may be good news for on-the-go purchasing, but with coronavirus still a top concern among consumers, Lazar suggested pre-packaged options could be the big winners.
"With this gradual resumption of food to go and snacking behaviour, recent trends seen in purchase decisions that satisfy enduring consumer needs are expected to resume alongside new trends focussed around hygiene.
"Heightened awareness of hygiene factors in this 'new normal' landscape may however favour pre-packaged goods at the food to go occasion, with some consumers preferring to steer away from fresh items such as baked-in-store goods and/or fresh fruit that may have been recently handled by others," she said.