Promo launches in time for new term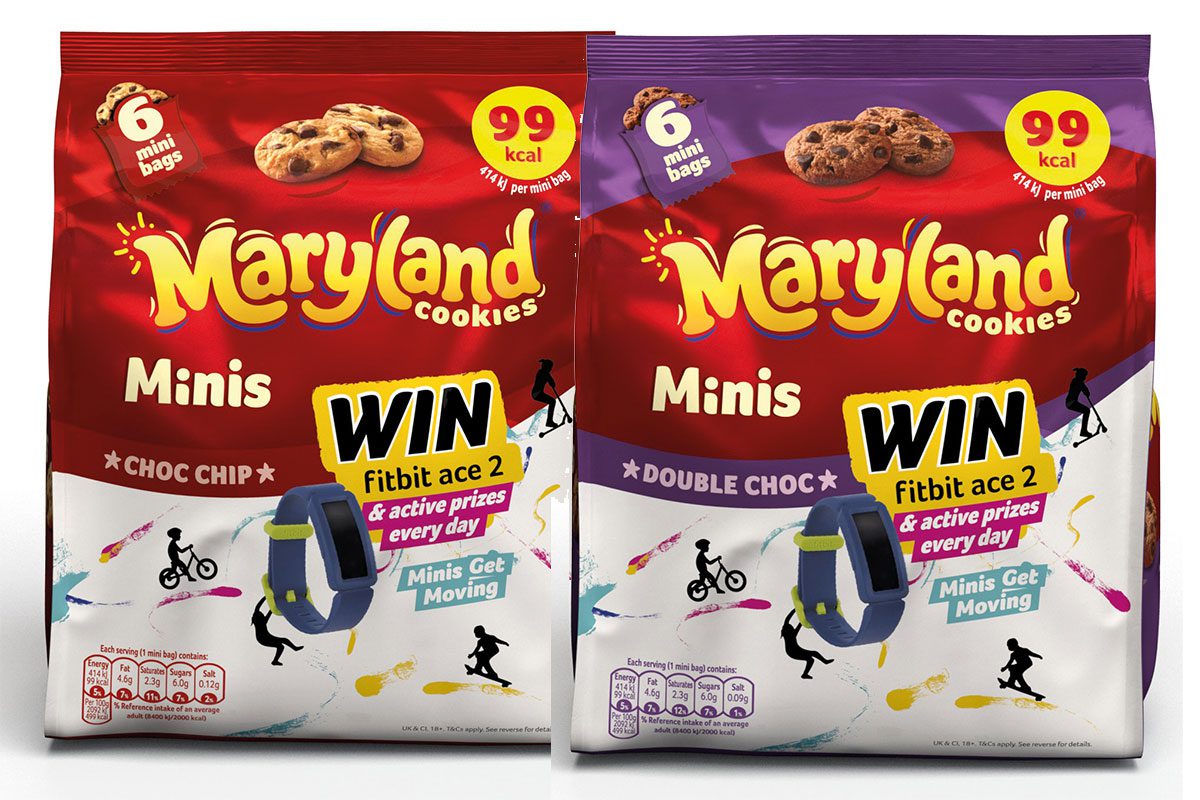 BURTON'S Biscuit Company is encouraging kids to get active as part of the latest on-pack promotion from Maryland Cookies.
Timed to coincide with schools returning and scheduled to run until 7 November, the new 'Minis Get Moving' promotion will appear on Maryland Choc Chip and Maryland Double Chip Mini Cookies.
The instant-win promotion will offer consumers the chance to win a range of fitness focused prizes which can be redeemed through online vouchers.
Prizes on offer include FitBit Ace 2s, bikes, scooters, skateboards and trampolines.
All consumers who purchase a promotional pack will also be able to claim a 'Kids Go Free' voucher, valid for use across hundreds of sports and leisure activities throughout the UK.
Kate Needham, Burton's Biscuit Company's marketing director said: "Having become accustomed to spending more time at home, today's children are the least active generation ever with less than 20% achieving the recommended 60 minutes of activity each day.
"We want to inspire them to discover ways to become more active, but in a way that is less about competitive sport and much more about playing and having fun.
"We know that not having the right kit or equipment can be a barrier to exercise and play, so for the first of many promotions within our ongoing 'Minis Get Moving' initiative, we're providing children and their families with just what they need to have fun and try something new.
"We expect the promotion to really drive purchase."