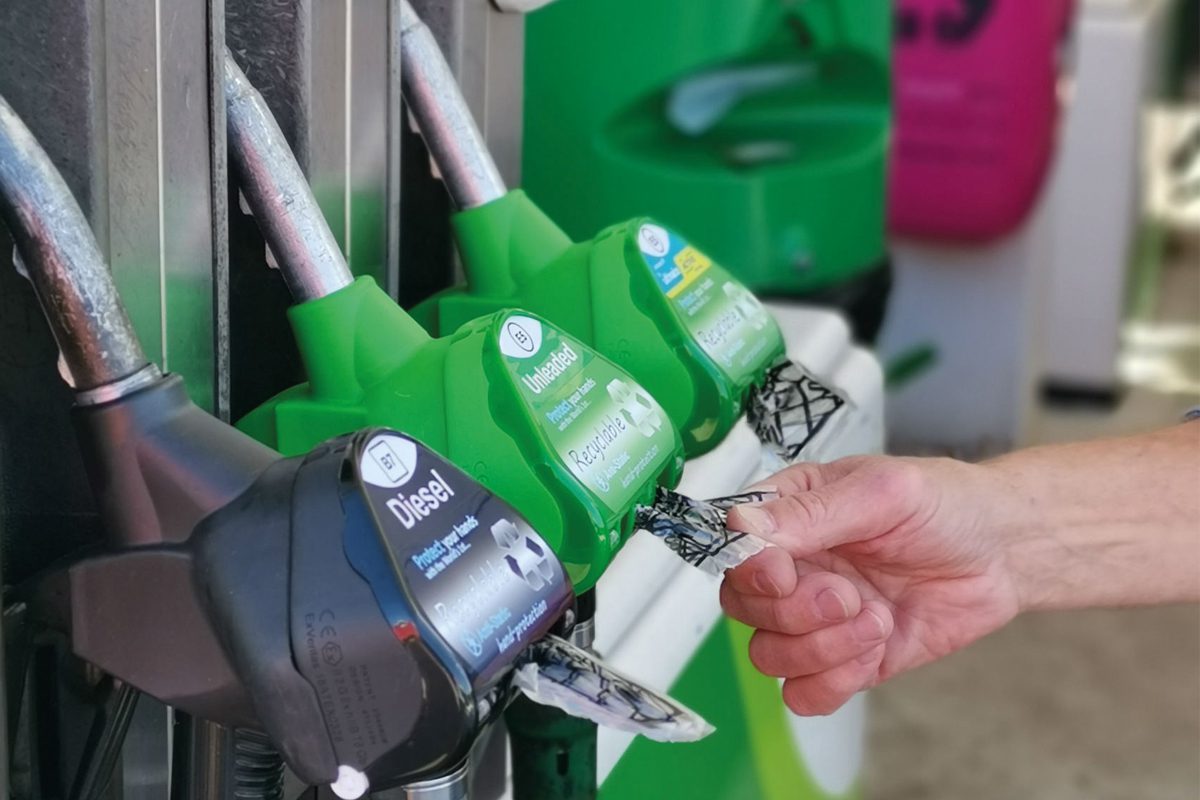 FORECOURT hygiene equipment provided GripHero has been offering its dispensers free of charge to help stop the spread of COVID-19.
GripHero's hand protection dispenser is fitted to fuel pumps, removing the need for consumers to search for hand protection in the refuelling bay.
Research commissioned by GripHero revealed that 80% of drivers frequently fill up without using hand protection because they cannot find gloves, or the dispenser is empty.
Oli Yeo, inventor and MD of GripHero said: "When drivers cough or sneeze, they spread small droplets of mucus onto the steering wheel and their hands, which can easily be passed on to thousands of other users via fuel pump handles.
"Given this fact, the forecourt sector has a very real responsibility to protect its customers, minimising the potential for the contraction of coronavirus at the pump, while motorists should be encouraged to wear hand-protection each and every time they refuel.
"Fitting GripHero's anti-static dispenser on each and every fuel pump handle and on all bays enables drivers to instantly find, withdraw and wear hand-protection without first coming into contact with a surface touched by hundreds of other drivers."