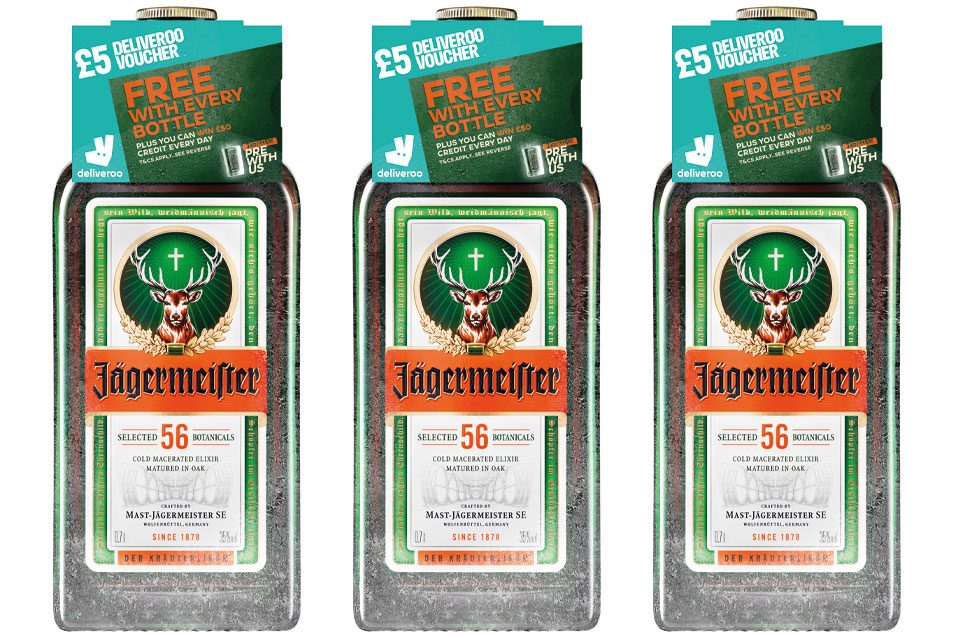 JAGERMEISTER has expanded its partnership with Deliveroo through July.
The move comes during increased demand for home delivery of food and drink (see page 34) due to the coronavirus crisis.
Jagermeister has produced 200,000 bottles of Jagermeister and Jagermeister Cold Brew Coffee for roll out across the gorcery and convenience channels.
Each bottle features a collar with a code redeemable on the Deliveroo app for a £5 credit when spending £20 with the delivery service.
The promotion will also see Jagermeister give away £50 of credit to 200 consumers to use at Deliveroo restaurants.
Jagermeister's Deliveroo collars can be found on 70cl and 35cl formats, as well as 50cl formats in the impulse channel.
Nicole Goodwin, UK marketing director at Mast-Jagermeister UK said: "We have worked to continue our Deliveroo partnership following Covid-19 developments urging consumers to stay home.
"With speciality bottles of Jagermeister we are providing our consumers and customers with products and promotions that will support them during this uncertain time."