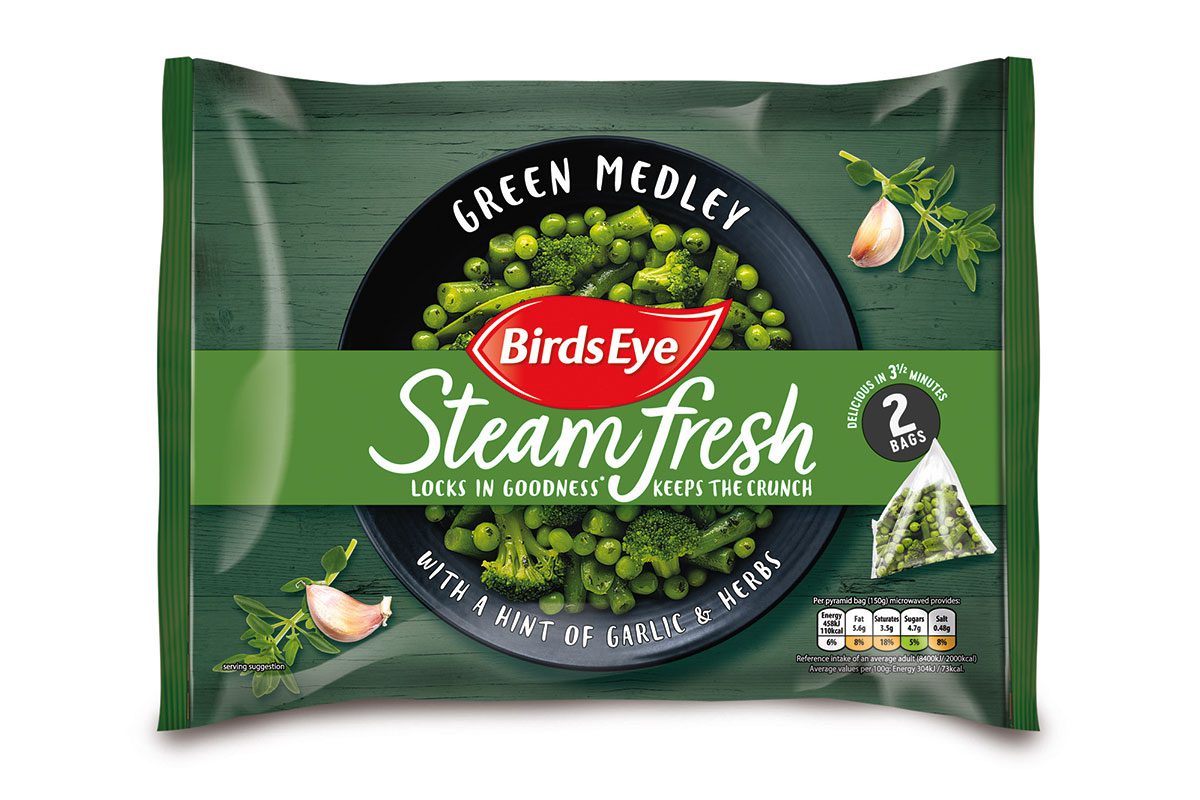 FROZEN specialist Birds Eye has introduced bright, colourful new packaging across its Steamfresh range.
Priced at £2 RRP, the new look Birds Eye packs, which rolled out to stores on 23 March, emphasise the nutritional value of frozen veg.
The new packs have been launched across all vegetable and rice products in the Steamfresh range.
Steamfresh brand manager Sara Lopez said: "Last year, we launched the Eat In Full Colour campaign which was our biggest frozen vegetable campaign to date and we underlined our commitment to not only grow the category, but also double the consumption of vegetables in the UK.
"To accomplish this, we want to help shoppers eat a little more goodness every day, which is made easier through our convenient Steamfresh products.
"The updated look and feel of our Steamfresh range will help us to change the perception around frozen vegetables and underline the nutritional benefits to steaming, which locks in maximum nutrients."