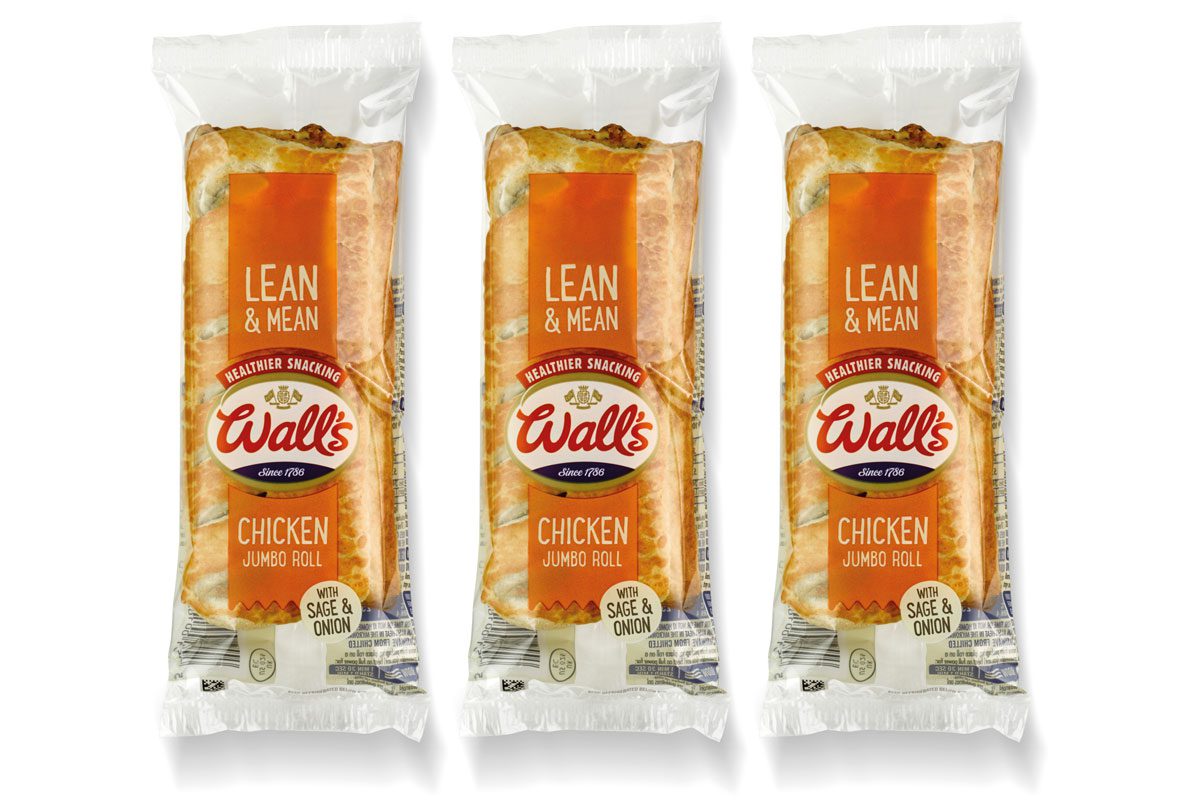 WALL'S has expanded its healthier range with the addition of chicken rolls.
Designed to taste like a traditional chicken dinner, the new products are Wall's Chicken Jumbo Roll and a four-pack of Wall's Chicken Rolls with Sage and Onion.
The 120g Chicken Jumbo Roll has 6.8g of saturated fat, 17g of fat, 13g of protein and is 324 calories per roll.
One 50g snack roll contains 3.4g of saturated fat, 8.1g of fat and 5.3g of protein and 145 calories.
The chicken rolls have been developed by Addo Food Group and are made with chicken thigh, onion, garlic, nutmeg and a blend of fresh herbs including sage, parsley, rosemary and marjoram wrapped in a low-fat puff pastry.
Michael Holton, brand manager at Wall's Pastry, said: "There's currently a big gap in the market for chilled chicken pastry products and we're incredibly excited to be launching a healthier pastry roll that is now lower in fat and packed full of flavour.
"Consumers deserve to have a leaner, more affordable alternative to a pork sausage roll."