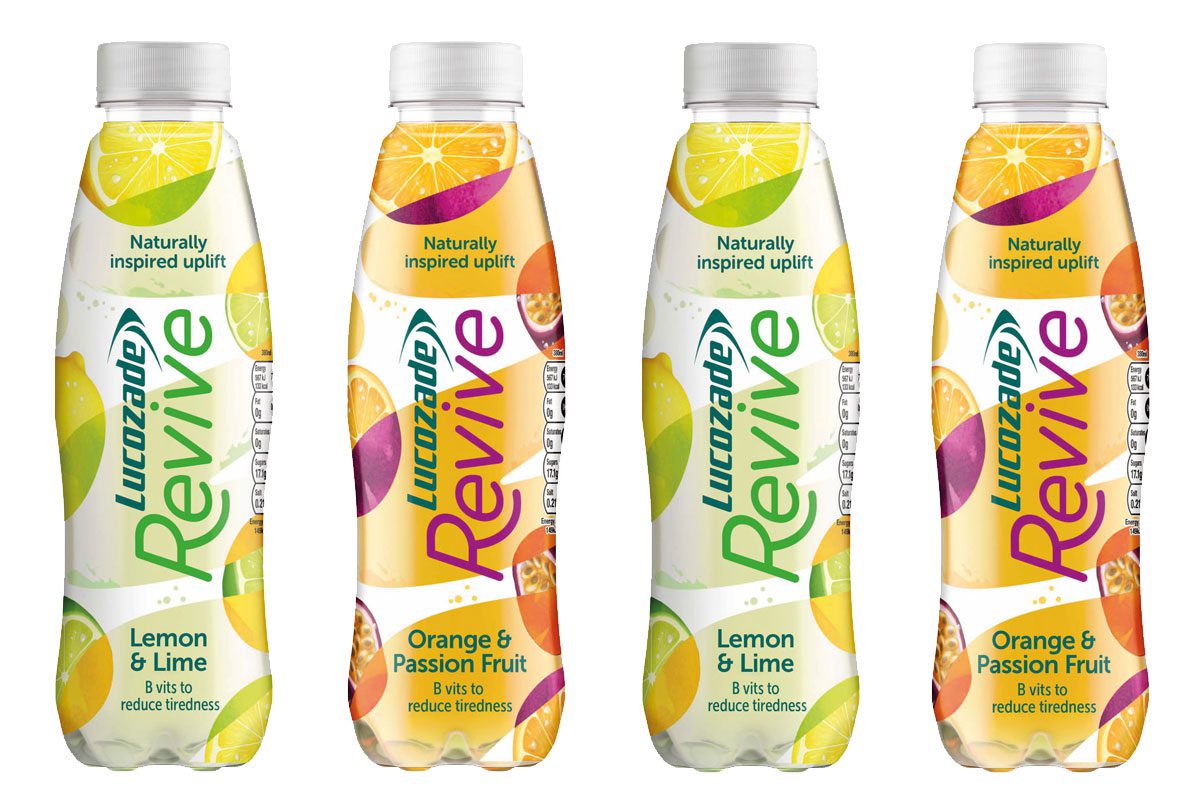 SPORT and energy drinks brand Lucozade has launched a new range called Lucozade Revive.
The lightly sparkling, naturally flavoured fruit-based drink is available in two flavours – Lemon & Lime and Orange & Passionfruit – in 380ml recyclable bottles.
Both flavours are packed in standard and price-marked packs and in a 4x380ml multipack.
The range is aimed at the 59% of UK shoppers who Lucozade said don't buy into the energy drinks category but are "looking for an uplift."
Zoe Trimble, head of marketing at Lucozade, said: "Lucozade Revive reflects the switch we are seeing as shoppers are looking more and more for an everyday lift that carries credible wellness credentials."
Senior brand manager, Natasha Baranowski, added: "Lucozade Revive offers a different type of energy for shoppers.
"It's not a boost or a buzz, it's a naturally inspired uplift that makes drinkers feel revitalised and back in the groove."
She continued: "Revive has natural fruit flavours, no artificial colours, and vitamins B3, B5, B6 and B12."
The launch is being supported with a marketing campaign including new POS.