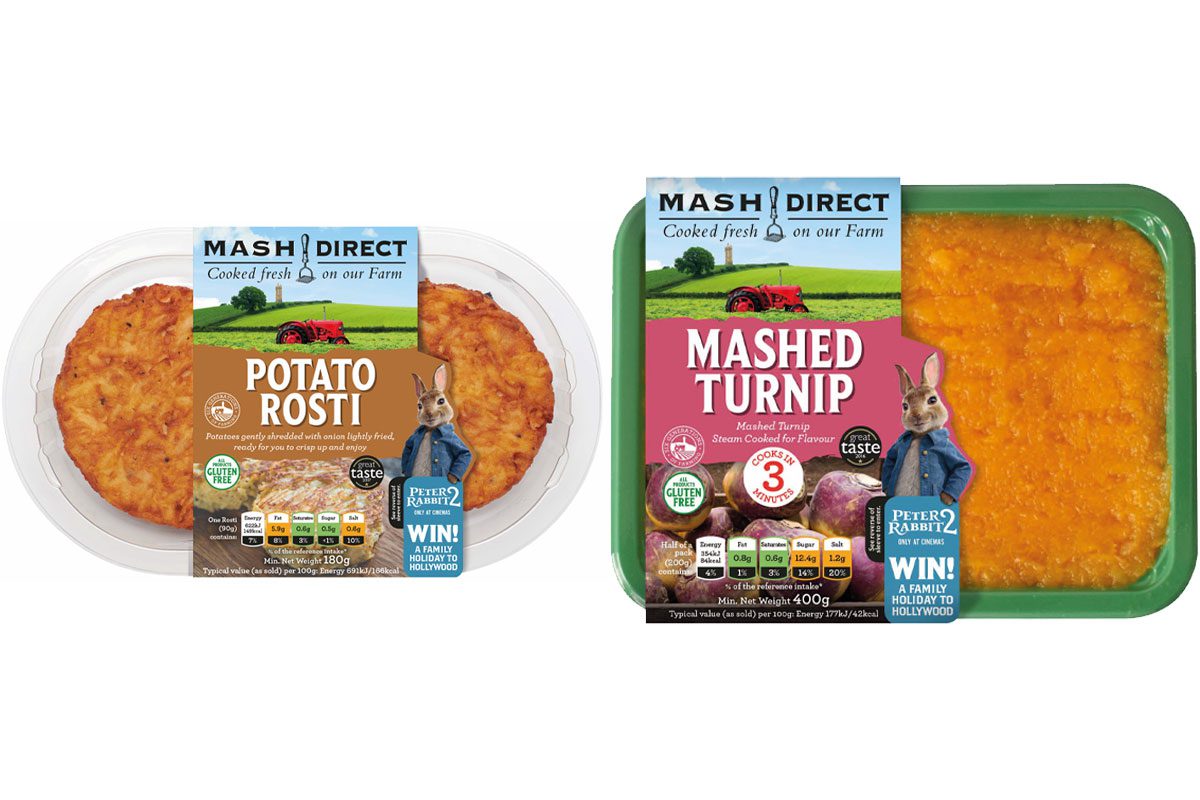 ONE lucky veg fan will be taking their family to Hollywood courtesy of the latest promotion from Mash Direct.
The brand has teamed up with Sony Pictures to mark the release of the Peter Rabbit 2 movie, which hits cinema screens later this month.
As well as daily prizes, Peter Rabbit labelled packs from the Mash Direct range offer the chance to win a three night stay in Hollywood for a family of four including, hotel, an exclusive Sony Pictures studio tour and a self-guided Santa Monica drive in an electric Mini 4X4.
To enter consumers are invited to visit the Mash Direct website and enter the code from a qualifying pack.
Peter Rabbit 2 is in cinemas from 27 March and the Mash Direct promotion runs until 3 April.