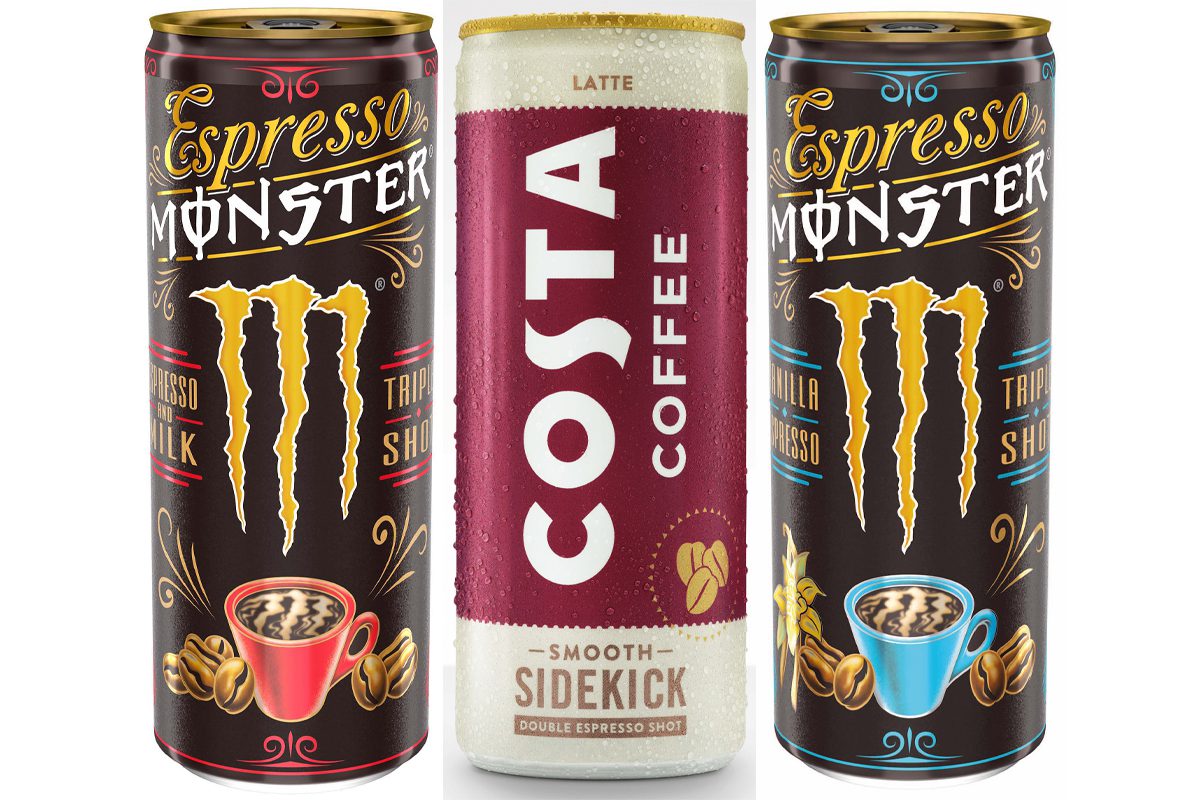 PUTTING the value of ready-to-drink coffee at £139m and growing by 32%, Coca-Cola European Partners (CCEP) launched Espresso Monster early in 2019 and followed it up with Costa Coffee cans in the summer.
Senior trade communications manager at CCEP, Amy Burgess, said: "Espresso Monster is a combination of real brewed coffee and our Monster energy blend, designed to appeal to coffee lovers and energy drink fans alike.
"It is the only cold coffee drink on the market with a caffeine content that can rival a hot coffee, giving it a real point of difference on shelf, and is already worth £5.5m."
On the Costa cans, Burgess said: "Costa is a huge high street brand that is very popular amongst consumers.
"We have Classic Latte, Caramel Latte and Black Americano variants, which are made with the same Mocha Italia coffee beans used in Costa's high street cafes, delivering an authentic coffee experience with each drink containing the equivalent of a double shot of espresso."