Certas Energy has been overhauling its offer with hopes of further expansion for Gulf in Scotland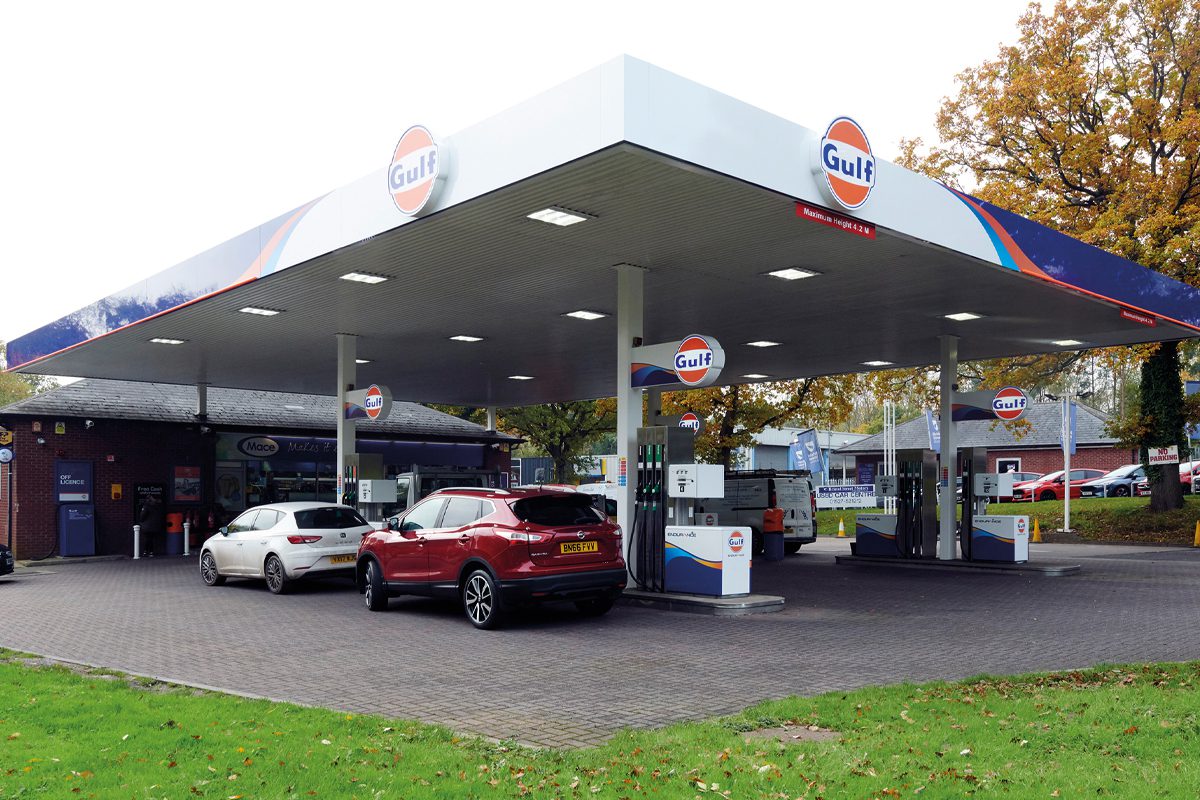 CERTAS Energy fuel brand Gulf has entered 2020 with ambitions to expand its 100-strong Scottish forecourt network.
Gulf has been revamping its offer to retailers, introducing new features like customer loyalty schemes and improved back office resources – in a bid to boost margins and shop revenues.
The Larbert-based Gulf retail has also refreshed its brand image, and marketing manager Gerry Welsh suggested it's all part of a package that will appeal to forecourt retailers and consumers alike.
"New retailers joining the Gulf family will benefit from a stunning new forecourt look and feel, as well as Oomph, a brand new forecourt loyalty platform that utilises the latest technology to drive new revenues to dealers," he said.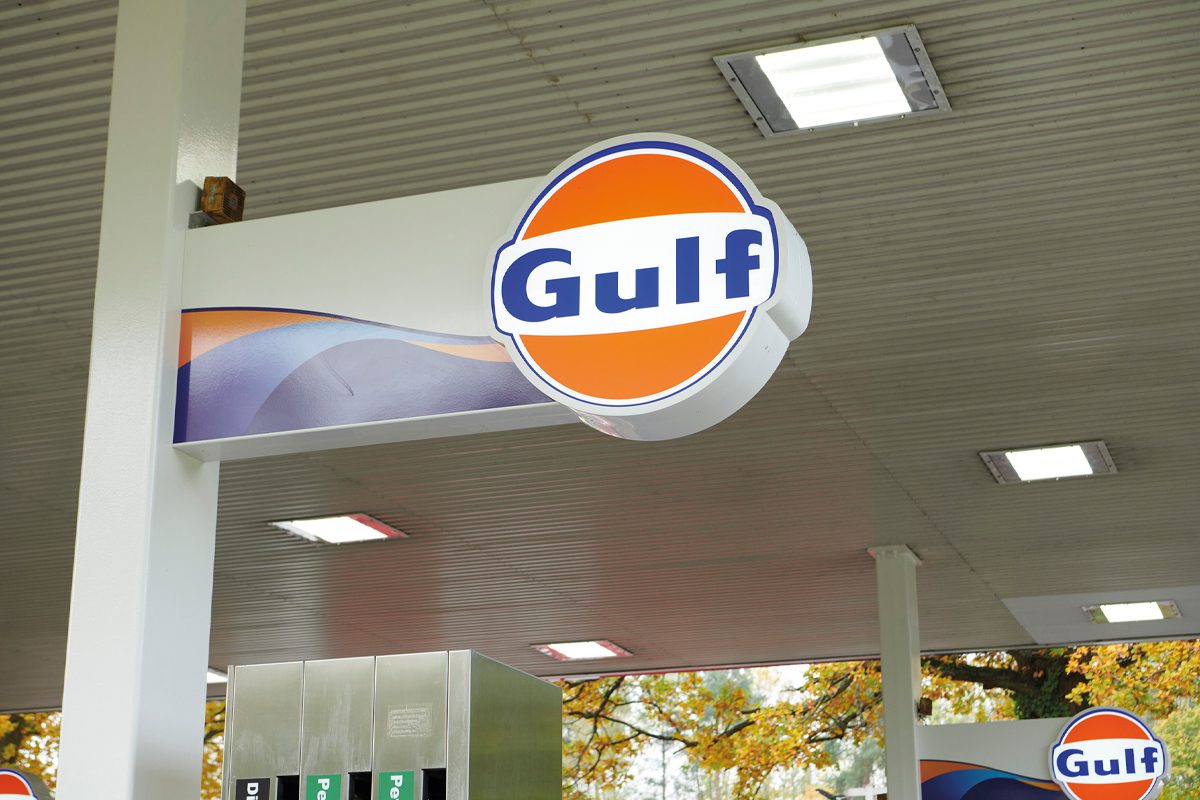 "61% of retailers cite customer retention as their biggest challenge and Oomph is the only fuel loyalty programme that gives dealers access to customer data and allows them to tailor offers to suit. It's an absolute game changer for many retailers."
Gulf's new Oomph loyalty scheme rewards customers with points which are accumulated through an app or smart card, which can then be used to support local charities and enter a 'big ticket' monthly draw – with prizes ranging from a new car to a five-star holiday.
The loyalty scheme can be fully integrated with a variety of EPOS system and also allows retailers to reward their customers with member-only offers like in-store discounts, free coffees, car washes, and can work across a multi-site business.
Welsh said: "Our immediate goal was to come to market with a fresh and exciting loyalty scheme that is embraced by dealers and their customers.
"We plan to make Oomph the most engaging loyalty platform in the industry for consumers and the most cost effective for dealers."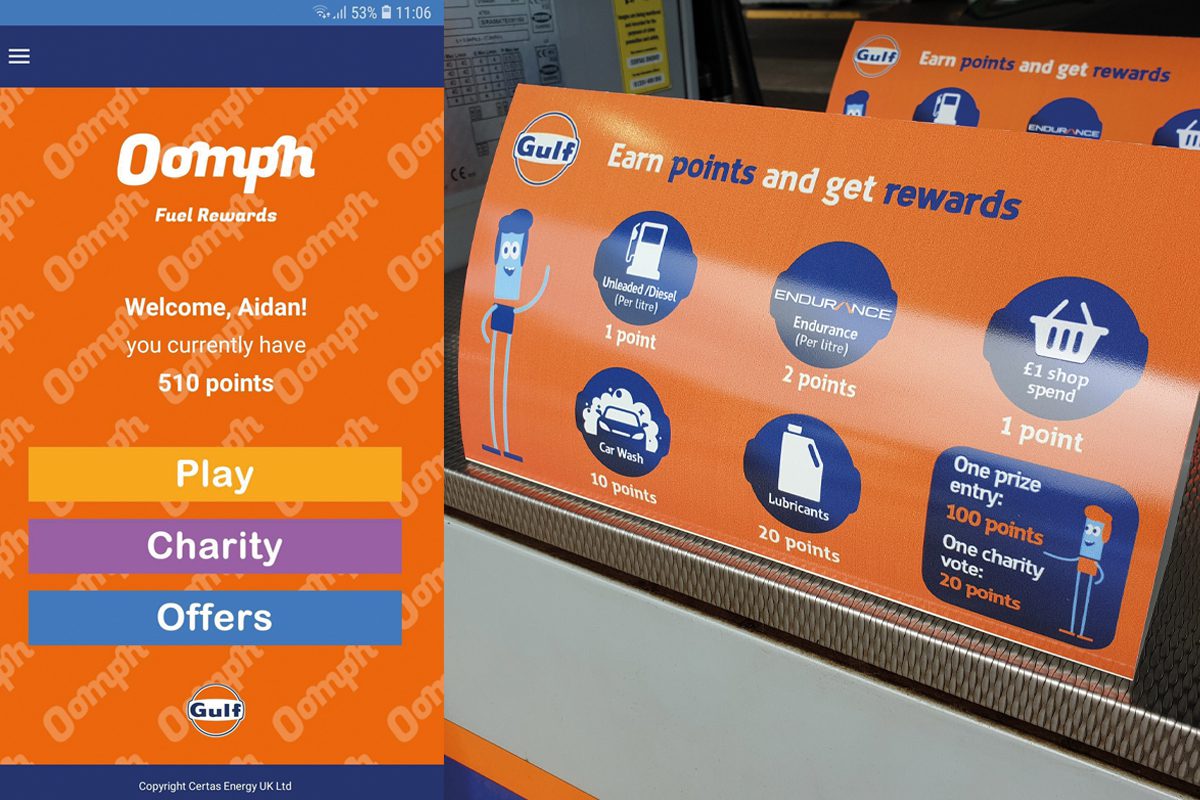 Forecourt customers aren't the only ones being offered new tech to play with.
Gulf has also reached new arrangements with several systems providers, including Point Four and Orbis Tech, to offer retailers access to new EPOS solutions and back office software.
Richard Billington, retail director at Certas Energy, said that Gulf's proposition is now "fully in-tune with today's convenience-led market place," and he was bullish about the brand's future prospects.
"We are already a major player in Scotland and I believe we have the strategic focus, the structure and the retail brand proposition to become the preferred forecourt brand for dealers of all sizes throughout Scotland.
"Gulf is driving change in the industry and putting dealer profitability at the top of the tree as we widen our appeal to a new generation of consumers and motorists," he said.