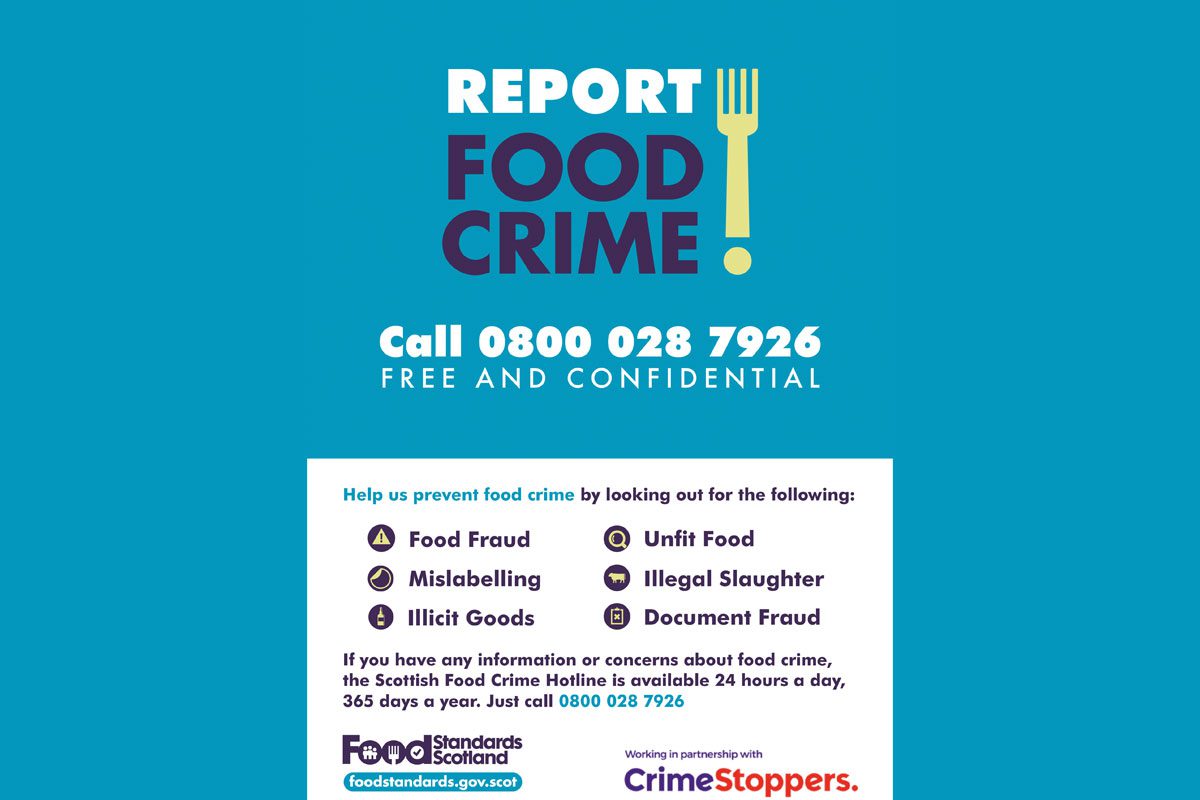 FOOD and drink industry groups have come together to back a unit aimed at tackling food crime.
Led by Food Standards Scotland (FSS), the Scottish Food Crime and Incidents Unit (SFCIU) has the backing of 17 groups including  Scottish Bakers, Scotland Food & Drink, Quality Meat Scotland, and SALSA.
The unit aims to tackle fraudulent activity in the food supply chain – such as mislabelling of ingredients or place of origin, illegal slaughter, and document fraud. 
Former detective chief inspector Ron McNaughton is head of the SFCIU. McNaughton previously served as food crime investigations advisor at FSS.
Criminality in the food supply chain costs the UK economy around £1.2bn per year, according to McNaughton.
He has encouraged anyone with any knowledge or suspicions of food crime to report it via SFCIU's free and confidential Scottish Food Crime Hotline on 0800 028 7926.
McNaughton said: "It's vital we tackle [food crime] to uphold Scotland's well-deserved reputation for food that's safe and of the highest quality and standard.
"We're delighted to have support from key organisations which encourages food crime reporting as well as setting a standard for others.
"We rely on working with partners, and intelligence we get from industry is vital in helping us bring criminals to justice." 
Bonnie Joplin, scheme development manager at food certification organisation SALSA said: "Consumers expect that the food they buy is safe and is what it says it is.
"It's important that everyone along the food chain works together to tackle food crime – that's why we are proud to support this initiative and the great work of the SFCIU."