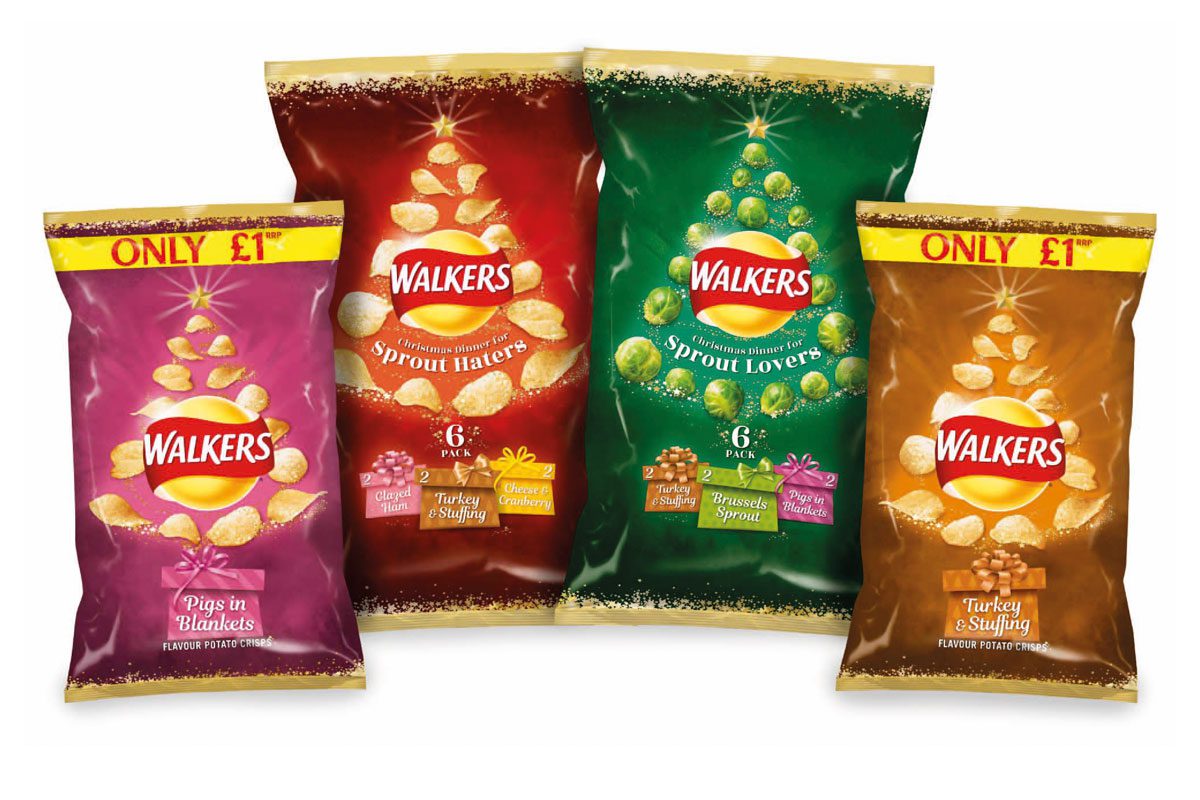 AFTER causing a bit of a stir when they were first released last year, Walkers' Christmas dinner-flavoured crisps have made a comeback for 2019.
Two multipacks will be on offer once again, one aimed at 'sprout lovers,' and the other for the 'sprout haters'.
The sprout lovers pack includes Brussels Sprouts, Turkey & Stuffing and Pigs in Blankets flavours; while the sprout haters includes Glazed Ham, Turkey & Stuffing and Cheese & Cranberry.
The festive range will also be available in a £1 PMP, for the first time, in two flavours: Pigs in Blankets and Turkey & Stuffing.
Nick Day, brand manager at parent firm Pepsico, said: "The return of the Walkers Christmas flavours comes in response to the buzz generated last year, and the huge demand from consumers.
"This year, we are also excited to launch two new £1 PMPs in our most popular festive flavours.
"We hope to spread the festivity, and continue to invite customers to decide whether they're a #SproutLover or #SproutHater."
The Christmas flavours are available now, and advertising support for the festive range will be shown on TV from this month.
Walkers' relaunch of its festive flavours comes at the close of a busy 2019 for the crisp brand, which kicked off with a packaging revamp across its entire core crisp range.
Walkers Snacks range – which includes Wotsits, Monster Munch, Quavers and Squares, also received a makeover, which included a 30% reduction on average in outer packaging as well as new calorie claims on packs.