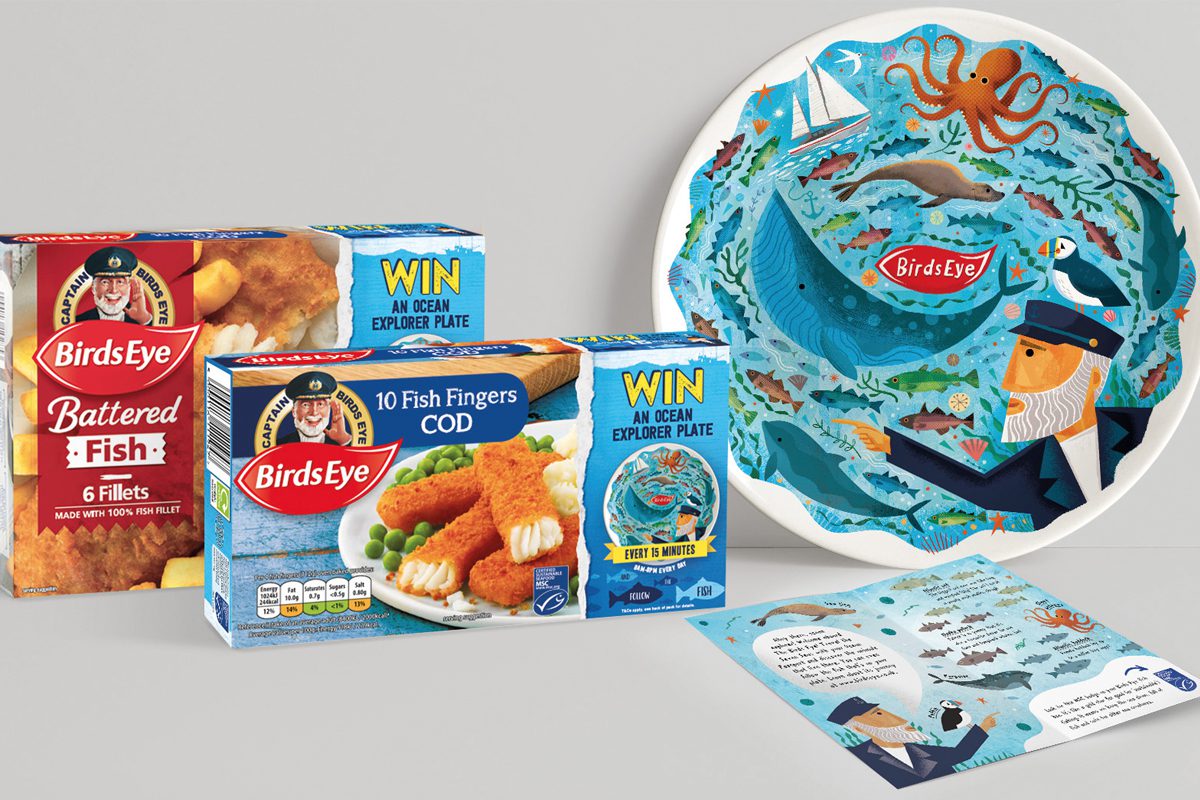 FROZEN fish brand Birds Eye has launched a new on-pack promotion to highlight its sustainable sourcing credentials.

More than 4,000 illustrated 'Ocean Explorer' ceramic plates are up for grabs through an on-pack promotion, as well as an 'Ocean Passport' aimed at encouraging kids to engage with marine welfare.
Running until 24 November, the campaign is being supported by advertising running across TV and digital, as well as PR activity.
The launch of Birds Eye's marine welfare-focused campaign follows success for the brand at the UK Marine Stewardship Council Awards, where Birds Eye managed to reel in the Frozen Brand prize for the sixth consecutive year.