Plant-based milk is proving popular with young adult consumers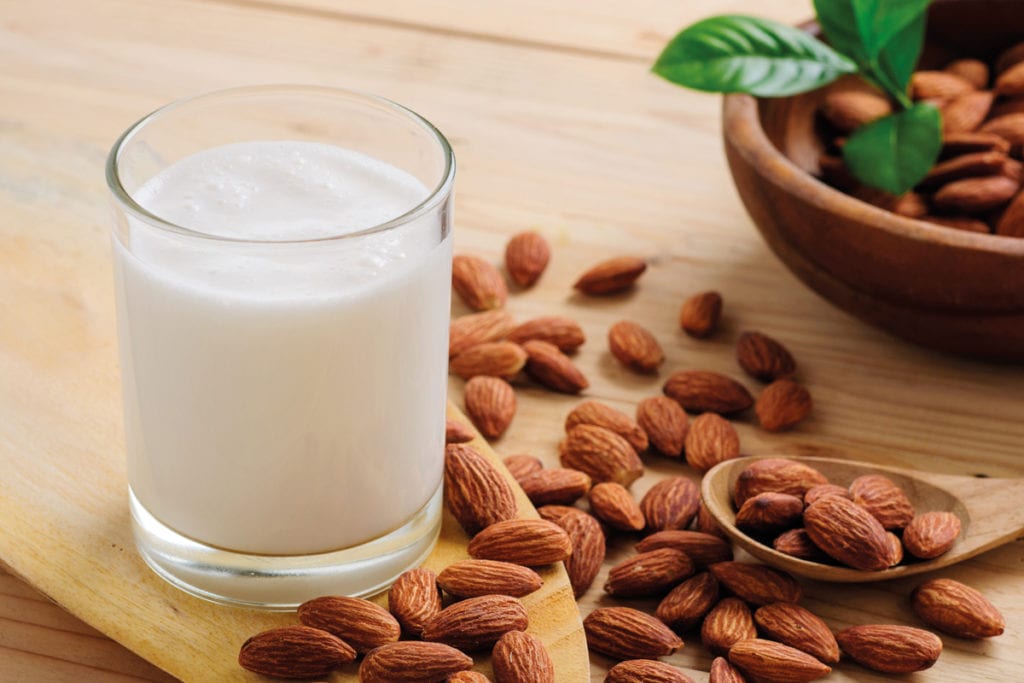 YOUNGER shoppers are turning away from cows milk and plant-based alternatives are moving in.
According to research published by Mintel, 33% of British consumers aged 16-24 have used plant-based milk alternatives this year, with less than three quarters of that age group consuming standard cow's milk.
With alternatives on offer ranging from almond and oats to coconut and pea, there has never been more choice for those looking for milk that's free from dairy.
Standard milk is still number one, even among younger shoppers, with 73% of 16 to 24-year-olds drinking it – but that figure is down from 79% in 2018, according to Mintel's research.
Across all age groups, cow's milk still accounted for 96% of white milk sales in 2018, but that's a figure that could decline as the population changes.
Mintel found that among 16 to 24-year-olds, 37% said they had reduced how much standard cow's milk they consume in the last 12 months for health reasons.
Environmental concerns were also highlighted by young adults, with 36% saying they agree that dairy farming has a negative impact on the environment.
Ethical concerns over animal welfare are also resonating with younger consumers, with Mintel research finding 27% of milk drinkers are interested in products that can guarantee sustainable farming. Around one in seven said they would be interest in products bearing an on-pack statement of how many days the animals used in the milk's production spent outside.
Growth in this segment forms part of a much wider plant-based movement, driven by concerns around health, ethics and the environment.
Emma Clifford, associate director of UK food and drink at Mintel said: "Plant-based milk alternatives continue to make further inroads into the mainstream, with high levels of innovation activity such as the entrance of Innocent Drinks to the market in 2018.
"Growth in this segment forms part of a much wider plant-based movement, driven by concerns around health, ethics and the environment, as well as by consumers' love of variety in their diets.
"The shift towards the higher-priced plant-based alternatives will carry on, helping to add value to the market overall. Consumer interest in advice on how these alternatives suit different usage occasions signals marked potential to boost usage among current users and non-users alike."
Clifford added that media coverage of the ethical and environmental issues around farming had helped to raise consumer awareness of these issues, and could be affecting purchasing habits.
"Ethical interest is of significant importance to the dairy drinks, milk and cream sector, particularly as in this market differentiation is challenging.
"Interest in ethical products – including those that use recycled plastics, plastic waste reduction, sustainable farming, and support animal welfare – offers opportunities to engage with consumers, create compelling points of difference and encourage people to spend a bit more money."