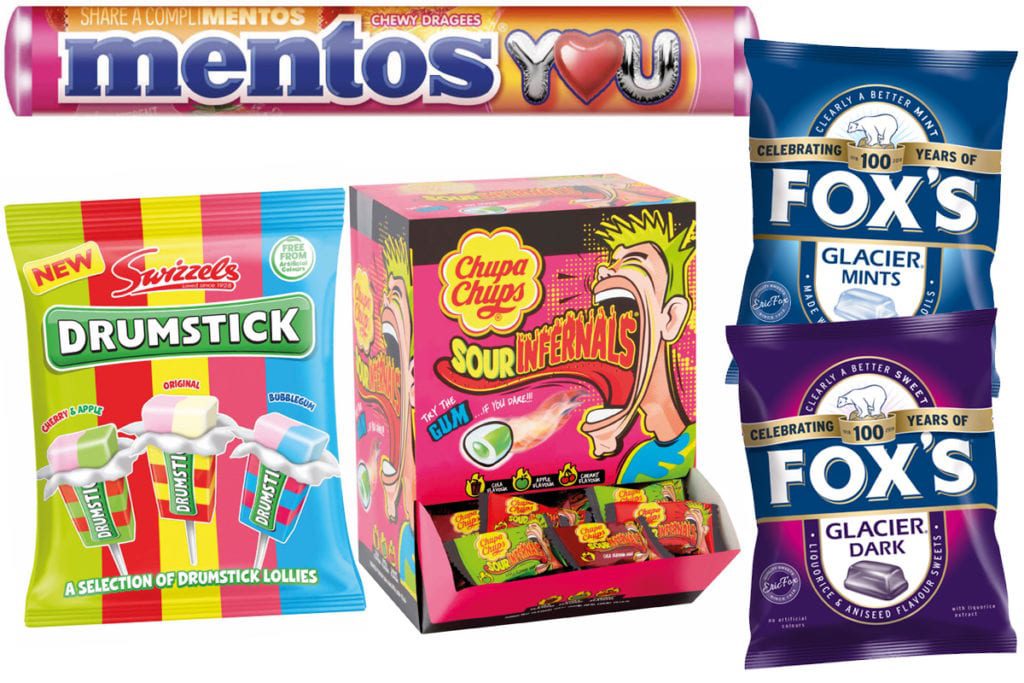 Key category trends for summer 2019
IF you want to thrive in retail then its crucial to keep an eye on trends – particularly when it comes to the big hitting categories like confectionery.
To help navigate an ever-changing marketplace, some of the most well-kent confectionery producers in the UK have outlined what they see as some of the key category developments that retailers should be aware of.
Mark Roberts, trade marketing manager at Perfetti Van Melle (PVM) said that while there are numerous trends affecting the category, "most notably consumers are now more health conscious."
"Reduced and sugar free confectionery products are therefore key to supporting this impulse category.
"Offering consumers choice across sugar free and sugar reduced, as well as classic sugar based, allows conscious consumer selections to be made and has led to fantastic growth for brands," he said.
There may be big demand for healthier alternatives, but Roberts said that the impulsive nature of confectionery means retailers must ensure they've got a wide selection for shoppers to choose from.
"The key to driving confectionery sales is breadth of offering," he said.
Part of that broad offer should undoubtedly include a strong selection of sharing formats – which really come into their own in the summer, according to Mark Walker, sales director at Swizzels.
"During the summer months, chocolate sales typically diminish as the weather heats up and, according to a recent survey, 75% of consumers say they buy sweets for long journeys or family outings," he said.
Walker highlighted the success of Swizzels' hanging backs, which are enjoying 6% growth year-on-year, with its £1 PMP range performing particularly well – up 14%.
From Drumsticks and Refreshers to Love Hearts and Parma Violets – the Swizzels range has no shortage of traditional confectionery favourites.
Another confectionery brand with heritage, Big Bear Confectionery, appears to be well aware of the power a recognisable brand can have when it comes time for shoppers to make their purchase decision.
Andrew Ovens, marketing manager at Big Bear Confectionery – the firm behind Poppets and Extra Strong Mints – explained why the firm believes brand recognition is so important.
"At the end of last year, we commissioned independent research which revealed the top three considerations for Brits deciding on confectionery choices to be price, quality and a recognisable brand and, with the travel and commuter market pinpointed as key sales growth areas, we've been working hard to create an offering that appeals to this market.
"As a producer of heritage brands, we know our products are popular amongst an older consumer, however one of the big surprises from the research was that brand heritage massively over-indexes amongst 18-29s.
"This trend is reflected in our sales, with Poppets which started life in usherette trays nearly a century ago, selling particularly well as an impulse product in count line."