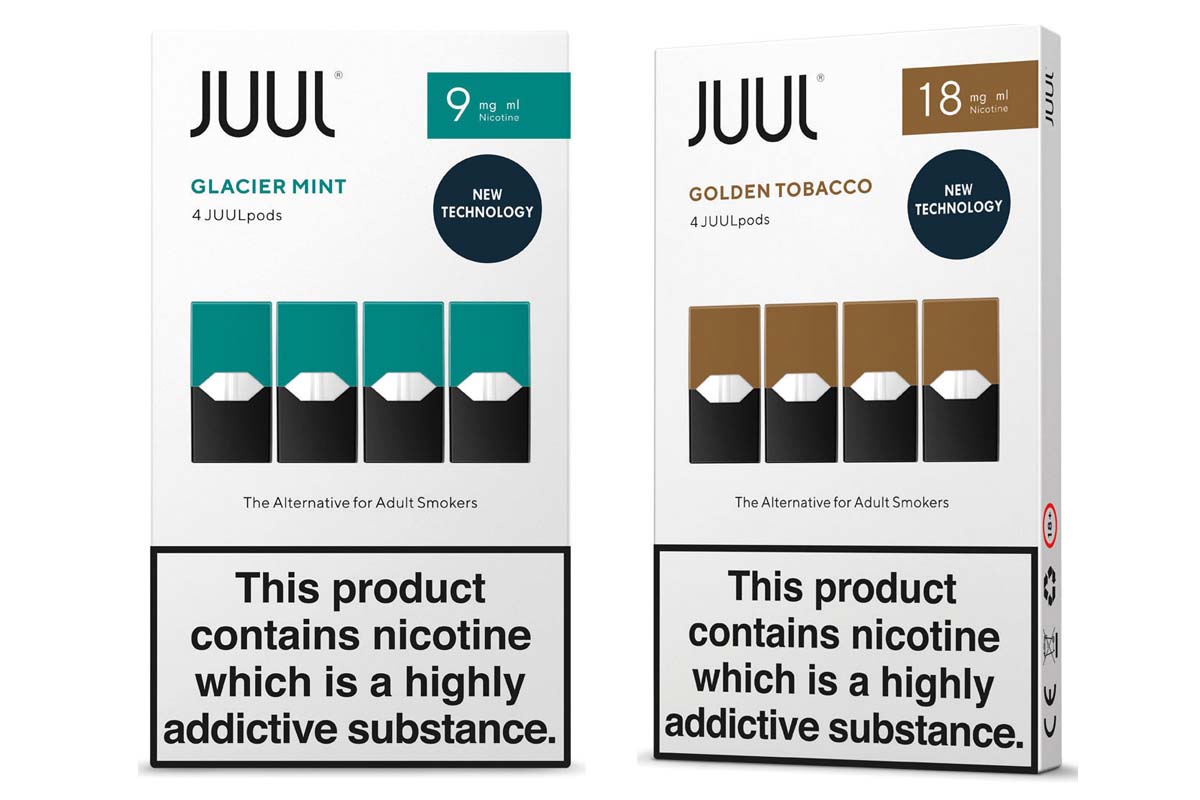 JUUL has revamped its e-liquid pods in a bid to attract more existing adult smokers who want to switch from traditional cigarettes.
The new Juulpods are available in 18mg/ml strength and a new 9mg/ml strength with a new wick that is said to provide a more satisfying smoking experience.

The 18mg/ml Juulpods are available across Juul's entire five-strong range of flavours, while the 9mg/ml pods are available in Golden Tobacco, Glacier Mint and Mango Nectar.
John Patterson, sales director of Juul Labs UK said: "Every adult smoker is unique and choosing a nicotine strength that satisfies alongside their preferred flavour is important in helping them make the switch.
"Juul now offers adult smokers a choice of products, nicotine strengths and flavours that will widen its appeal."