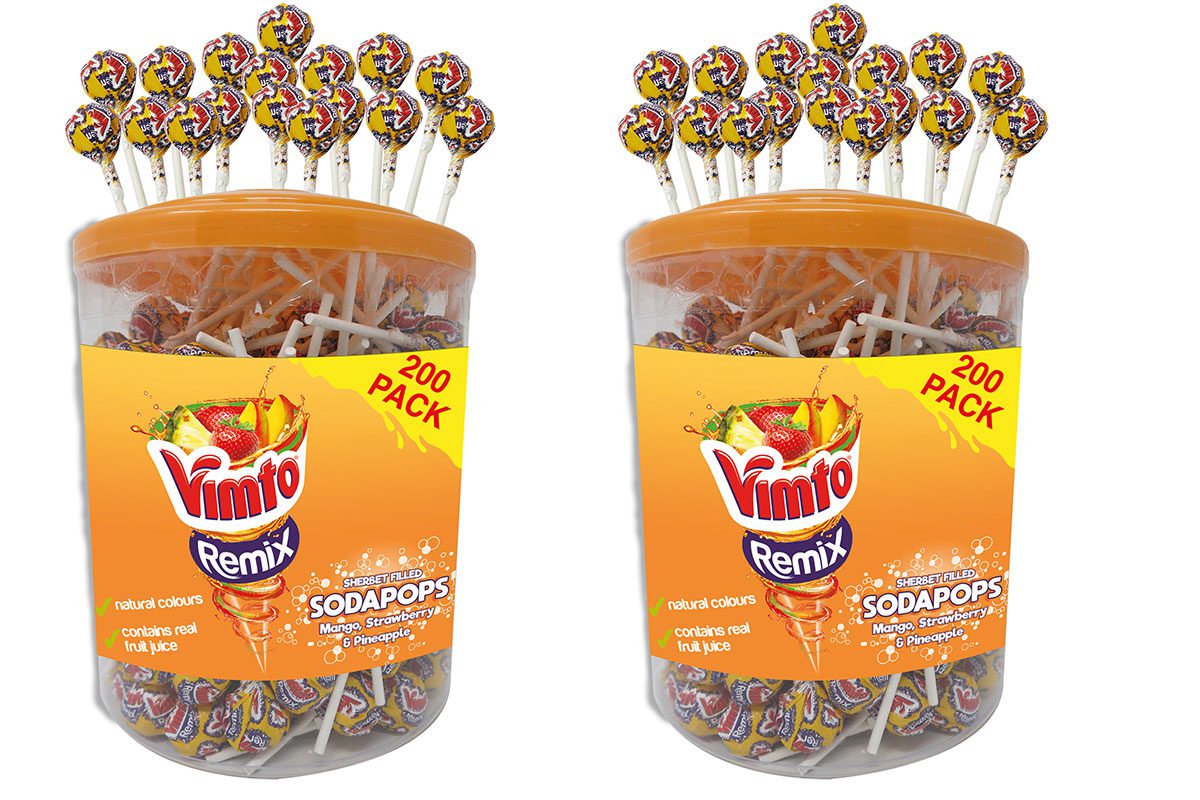 Soft drinks brand Vimto has been seeking to reinvigorate its confectionery licence business through a new partnership with IB Group.
The brand has joined forces with the confectionery producer for the launch of new Vimto Remix Sodapops as well as Vimto Original Sodapops.
Vimto Remix pops offer shoppers the tropical Mango, Strawberry and Pineapple flavours of the Remix variant launched in 2016, while Original comprises the brand's classic flavour.
The IB Group partnership sees both Vimto Remix and Original lollies rolling out across all 20 Hancock cash and carry sites.
Helen Hartley, brand and licensing manager at Vimto said: "Our new partnership harnesses the ever growing popularity of the Vimto brand, now worth £88.9m, with IB Group's unquestionable confectionery experience to create a range that will help retailers boost their sales.
"We are also working together to create some tantalising new Vimto-flavoured treats, so watch out for several exciting launches over the next year."