Meal deals are well worth mulling over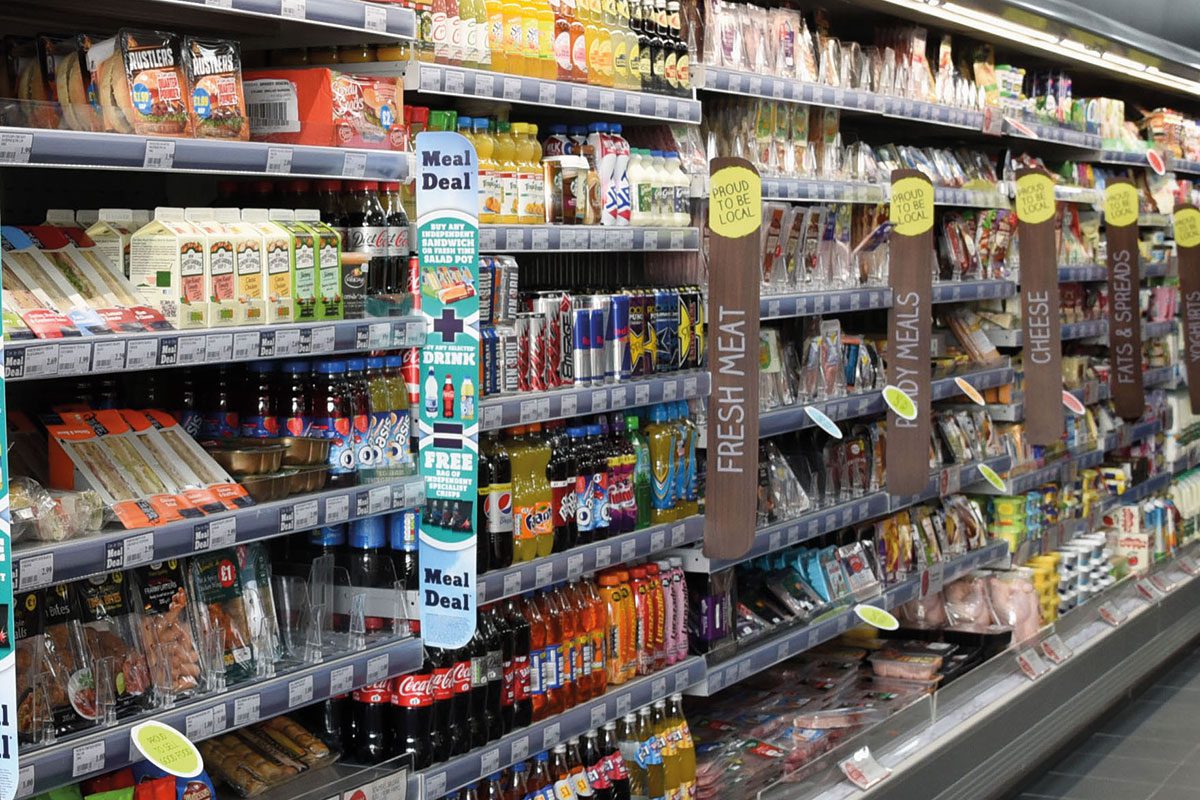 Incrimental sales are the lifeblood of many a succesful store and securing those extra sales on a consistent basis can turn a good shop into a great business.
One of the top weapons in a retailer's basket-spend-boosting arsenal is the meal deal. These can be constructed in all shapes and sizes: from the traditional sandwich, snack and drink, to more developed food to go offers, incorporating loyalty, hot beverages and more.
For the soft drinks category, meal deals can be a real boon and the big brands know it too.
Matt Gouldsmith, channel director for wholesale at Lucozade Ribena Suntory (LRS) said the main components of a food to go shopper's basket are: carbonated soft drinks, sandwiches, single bags of crisps and bakery items.
"These categories should be the building blocks of meal deals offered in store," he said.
"Secondary sites for these categories – for example a small crisps fixture attached to the soft drinks chiller – will help to drive cross-category spend and point shoppers towards the meal deal opportunity."
Soft drinks are the most frequently purchased item to accompany food, Gouldsmith said, accounting for 27% of a shopper's total spend.
"So, including best-selling brands such as Lucozade Energy and Ribena within the deal is a great way to grab shoppers' attention and encourage them to take part in the promotion," he said.
Amy Burgess, senior trade communications manager at Coca-Cola European Partners (CCEP) agreed that meal deals are a great way to improve the performance of soft drinks in store.
In the morning milk-based drinks, juices and iced coffee and tea should be upweighted.
"Meal deals that see discounts offered when a soft drink, such as Coca-Cola zero sugar or Fanta, is purchased alongside a sandwich or a snack, are a great way of meeting the demands of a lunchtime shopper looking for a convenient meal on the go, while also giving a high perception of value," she said.
"Retailers can maximise the potential of these offers by stocking all of the products that are eligible for the deal together, complete with point of sale materials signposting the meal deal.
"This will increase the convenience for shoppers looking to pick up their meal quickly, whilst also enticing them to take advantage of the offer in store."
The sandwich, snack and soft drink combo may be a meal deal staple, but with shopper habits evolving, retailers may wish to look at other times of day to see how they can leverage deals.
James Logan, commercial director at Refresco UK, highlighted growth for soft drinks outside of the lunch rush.
"Food to go is not just about lunchtime meal deals, there is a broader breakfast opportunity in convenience.
"Breakfast drinks have grown by 2% in value and 2% in volume in the last year in convenience. There has also been strong growth from iced coffee drinks of 46% and 58% in volume which demonstrates the growing demand from shoppers wanting ready-made breakfast and pick me up solutions to drink on the go," he said.
"Meal occasions are blurring into one another. Shoppers are looking for value for money and wanting to eat and drink on the go – which they get with great deals on a sandwich/salad, drink and snacks."
To take full advantage of this opportunity, Logan advised that retailers should consider alterning the range in the chiller to tap into varying demand throughout the day.
"If you analyse sales data in the convenience channel for drink now/on-the-go drinks and use this to determine what products to stock in-depth, a chiller cabinet should have double the number of energy drinks and colas to juices, plain waters and carbonated juice drinks.
"But in the morning milk-based drinks, juices, iced coffee and tea should be upweighted to appeal to those grabbing breakfast on the go," he said.