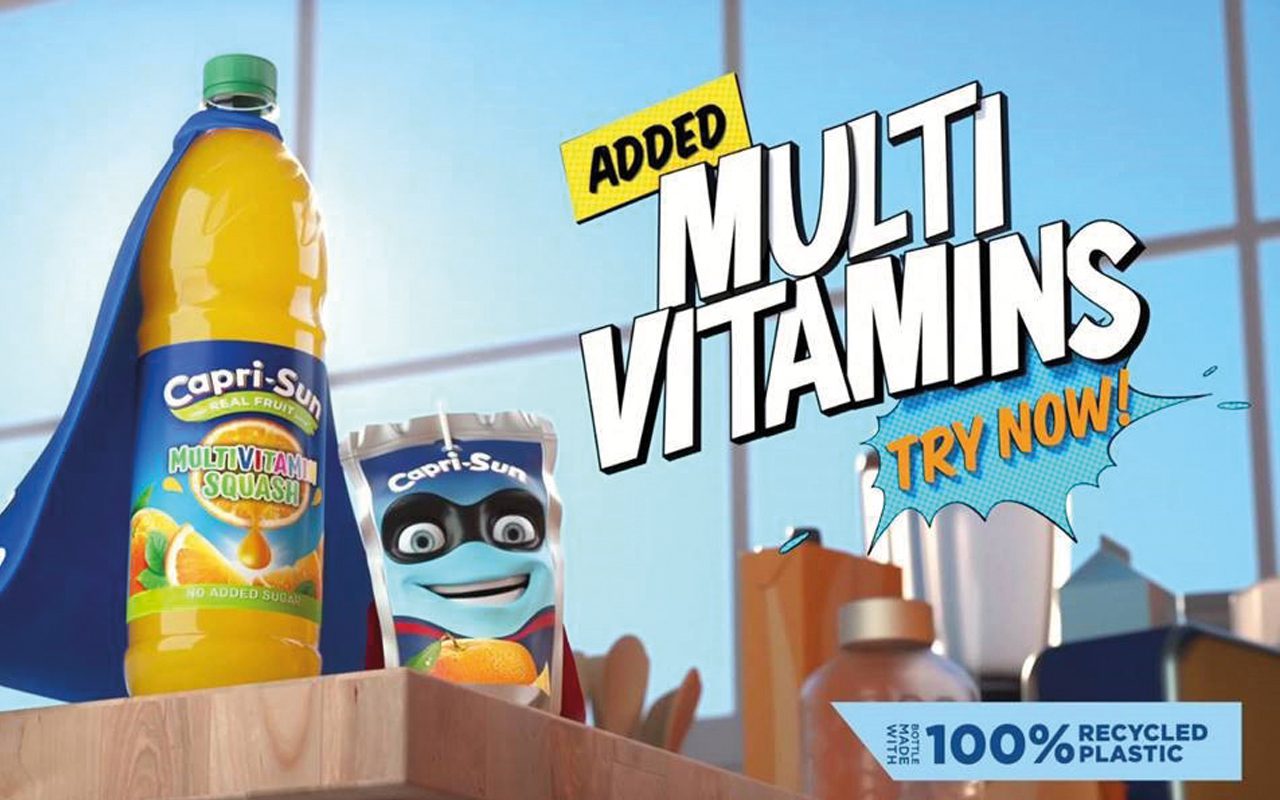 Coca-Cola European Partners (CCEP) has unveiled a new health and sustainability-driven squash line for its Capri-Sun brand.
Available through wholesale and convenience channels, the squash range comprises two flavours – orange and apple and blackcurrant – which contain no artificial colours, flavours or added sugar.
The apple and blackcurrant variant includes vitamins B1, B3, B5, B6 and Biotin. The orange flavour contains vitamins B1, B3, B6, Biotin and Vitamin C.
The 1litre packs are made from 100% recycled plastic (rPET) and are fully recyclable.
The range will be supported by a £3 million marketing campaign to raise awareness and drive sales. The campaign includes a TV advert which will broadcast on social media, broadcaster video on demand (BVOD) and VOD.