Envipco aims to 'demystify' deposit return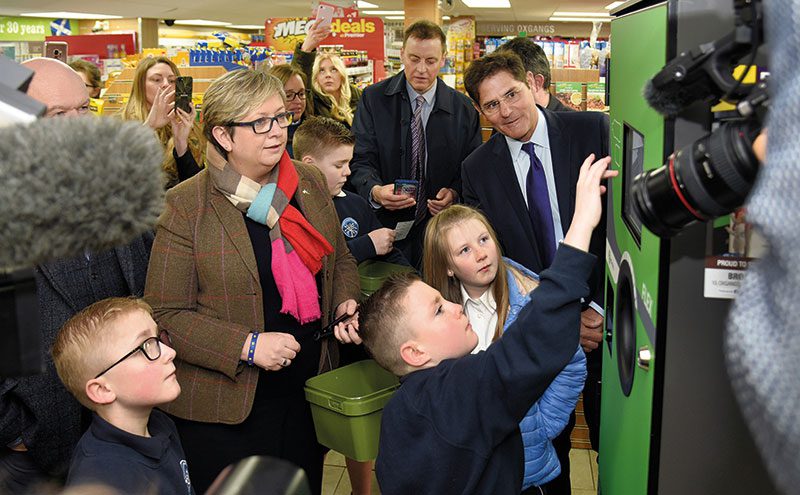 A PIONEERING deposit return trial operating in convenience stores across Scotland is now well underway and the results appear to be promising.
The trial has seen reverse vending machine (RVM) manufacturer Envipco team up with three stores – Nisa Local and Post Office Bellshill; Premier Broadway in Oxgangs; and Keystore Moredun, Midlothian – to get a better understanding of how the technology can work for Scottish convenience stores.
So far, results have been positive, according to Envipco president Bob Lincoln: "We're very pleased with how the pilot has been running.
"The technology is easy to use, there's no confusion on how to use the machine itself. Importantly, operationally I think the stores feel like the equipment is very much fit for purpose."
We feel we have the unique technology to address DRS for the convenience store channel.
Operating RVM's in convenience is nothing new for Envipco, but the pilot in Scotland has allowed the firm to get better acquainted with the needs of the Scottish market, according to Lincoln.
"We're obviously familiar with this type of application, but what's unique about Scotland is that it's a new market. These owners are interested in how it's going to work.
"Our job is to demystify this whole process. There's technology that we can provide which solves this problem for them in a way that allows them to run their day-to-day operation, which is selling products and being successful entrepreneurs.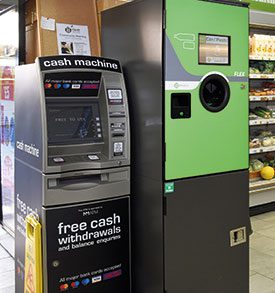 "It's about getting close to them and understanding what their challenges are. We visited many locations in Scotland and understand what those challenges are," he said.
The ongoing RVM trial isn't the only way in which Envipco is seeking to demystify deposit return for Scottish stores – the firm is set to open a new showroom in time for the summer.
Located on the ground floor of Rosewell House in Newbridge, Edinburgh, the Envipco site will be able to provide retailers with a hands on experience according to Lincoln.
"We have a space and we are designing the build out now. It will be an operation centre so we will have all of our technology there. We can demonstrate the equipment, how to empty it and how to service it.
"It's a nice space and it's well located to bring people in and demonstrate our machines.
"We'll be hosting events and bringing in retailers and letting them touch the equipment, look inside the machines, see how it works, see how you empty it, and show them the routines for cleaning machines – because without seeing the technology all you're left with is 'how am I going to contend with this? How am I going to contend with all these bottles and cans coming into my store?' So it is an important aspect of our strategy."
"We feel like we have the unique technology to address deposit return for the convenience store channel and we're very interested in showing them the solutions we can provide."