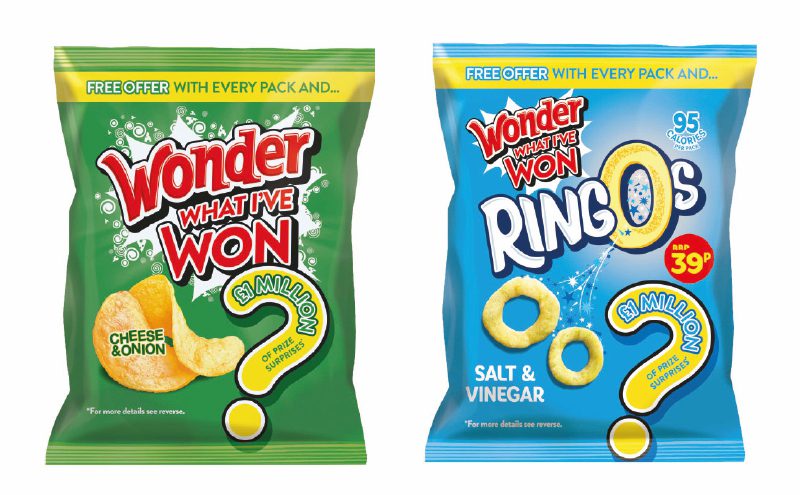 GOLDEN Wonder has announced the launch of a new promotion that will see up to £1 million worth of prizes given away.
The snack brand will launch its 'Wonder What I've Won' drive across 22 million packs of Golden Wonder Crisps and Ringos, starting in April.
The scheme will offer consumers the chance to win a surprise prize, delivered directly to their home, as well as a voucher that offers £5 off a range of over 7,000 gifts, which are available on every pack.
Unlike Golden Wonder's promotion from 2018, 'Wonder What I've Won' will include the firm's Ringos range.
Matt Smith, marketing director, Golden Wonder, said: "Our 2019 campaign is even bigger as we have included our iconic Ringos range this year.
"Ringos has had an outstanding year with the brand growing faster than the market (+57.9% vs +8.4%).
"We have a pipeline of new products and fantastic trade deals for 2019 as part of our Great Golden Wonder Giveaway, so watch this space for further activity in the coming months."
The new promotion will be supported across TV, online and social media, with a new advert running across Scotland to drive awareness of the campaign.
There will also be significant trade marketing support, including a direct mail offer to independent retailers.