Major NPD for stalwart Scottish spirit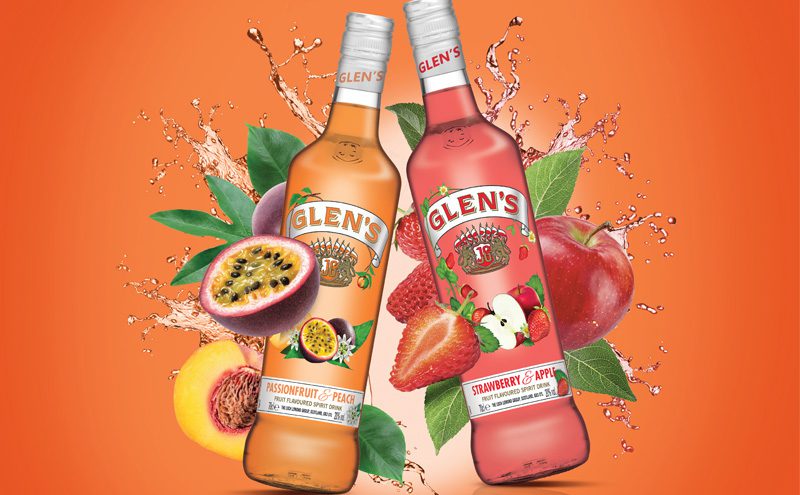 FRUITY flavours are at the heart of major NPD for Glen's Vodka as the Loch Lomond Group owned brand expands into the flavoured vodka subcategory.
Loch Lomond Group has launched two new flavoured spirits, Glen's Strawberry & Apple and Glen's Passionfruit and Peach.
Both vodkas have been crafted using Glen's core vodka as a base, but boast a lower ABV than the standard vodka.
Bottled at 20% ABV, the flavoured vodkas are well positioned to meet demand for lower alcohol options according to brand manager Alisha Goodwin.

Goodwin said: "Flavoured spirits are becoming increasingly popular amongst consumers, and our Glen's Flavours offer an exciting, new taste without the costly price tag.
"The market is adapting all the time, and to remain relevant and in demand it is important to be flexible. Our range now includes a lower-alcohol option, which will accompany our premium Glen's Platinum and Glen's Platinum and Glen's Original spirits. Our customers will have more choice than ever.
"The industry is becoming increasingly competitive, but Glen's isn't just here to stay, we're standing proud."
In addition to the NPD, Loch Lomond Group plans to support Glen's in 2019 through a brand activation campaign, with an eye to growing sales in the year ahead.