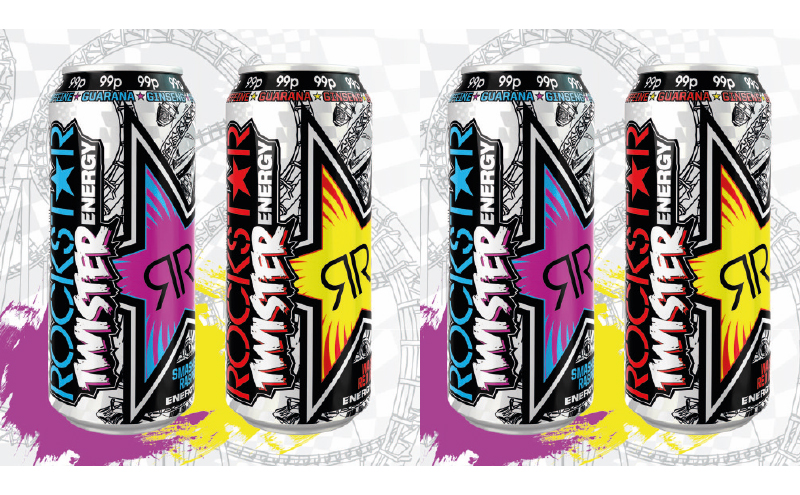 SCOTTISH soft drinks producer and distributor Barr Soft Drinks has launched a new range as part of its Rockstar energy portfolio.
Available in two flavours – Smashed Blue Raspberry and Wacked Red Berry – Rockstar Twister taps into the trend for retro flavours, offering a full flavour hit at only 25 calories per 100ml.
Adrian Troy, marketing director at Barr Soft Drinks, said: "The introduction of Rockstar Twister will kickstart energy drinks innovation for 2019, offering the great tasting, full flavour energy boost that shoppers have come to expect from Rockstar, with a retro twist – and fewer calories.
"The new range performed extremely well in consumer taste tests, with 71% saying they would buy. The bold, impactful packaging will also drive standout on shelf and, in turn, enable retailers to grow sales from the energy category."
Rockstar Twister comes in 500ml cans that are price-marked at 99p, with Barr recommending they are placed in the chiller.