Sainsbury's/Asda's merger proving unpopular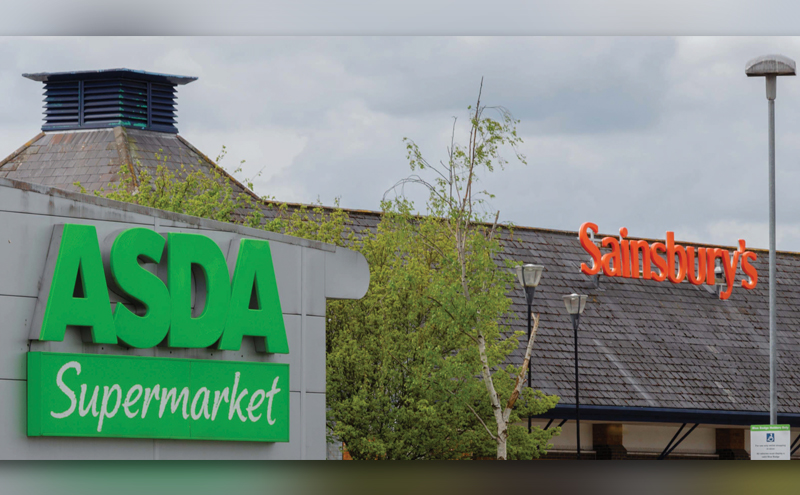 SUPPLIERS, rival retailers and trade associations have served up serious criticism of the proposed merger of Sainsbury's and Asda.
Submitting evidence as part of the Competition and Markets Authority's investigation into the deal, firms have warned the merger would reduce competition and could squeeze suppliers.
Sainsbury's and Asda have argued their merger was necessary to fend off growing competition from the discounters — an argument that Aldi has objected to.
Aldi said that Sainsbury's/Asda had "incorrectly" overstated the competitive constraint exerted by the discounters, and that such a claim was "not borne out in the economic evidence".
Waitrose said that because the discounters stocked fewer branded products than the 'big four' supermarkets, they should not be considered as full competitors in the context of the merger.
Morrisons expressed similar concerns, and pointed out that Aldi's sales of branded products account for just 7.6% of their sales, in contrast to Sainsbury's 48% and Asda's 54%.
Objections were also raised to claims made by Sainsbury's and Asda that their brands were complementary, not competitors.
Aldi pointed to Sainsbury's Brand Match initiative and Asda's price guarantee system, which, it said, proved that they were in direct competition.
The impact on suppliers was also discussed, with the National Farmers Union (NFU) Scotland suggesting there would be "greater potential for unfair trading practices" if the companies joined and commanded a 31% market share.
Consumer group Which? said that, in its view, the proposed cost savings from the merger would not obviously be passed on to suppliers or consumers.
The merger could also result in particularly dramatic consequences in Scotland, according to David Thomson, CEO of Food and Drink Federation Scotland.
He said that he believed Sainsbury's and Asda "punched above their weight" in Scotland, with any potential merger therefore being more significant.
The NFU Scotland also claimed that due to Scotland's rural geography, any price changes would be felt especially strongly.
"Scotland is unique in that it has got the most remote parts […] communities that will be reliant on one supermarket; the next one is an hour and a half away.
"So, Sainsbury's and Asda, if their price commitment as compared to other retailers changes, then all those communities are detrimented by the fact that their retailer has higher prices."
In a joint statement, Sainsbury's and Asda said that its cost savings would be passed to consumers through price reductions, as well as in the form of "investments in greater quality, range, service and convenience."
•As Scottish Grocer went to press, Sainsbury's and Asda were in the process of appealing for more time to respond to objections.