Bottled water can be a valuable category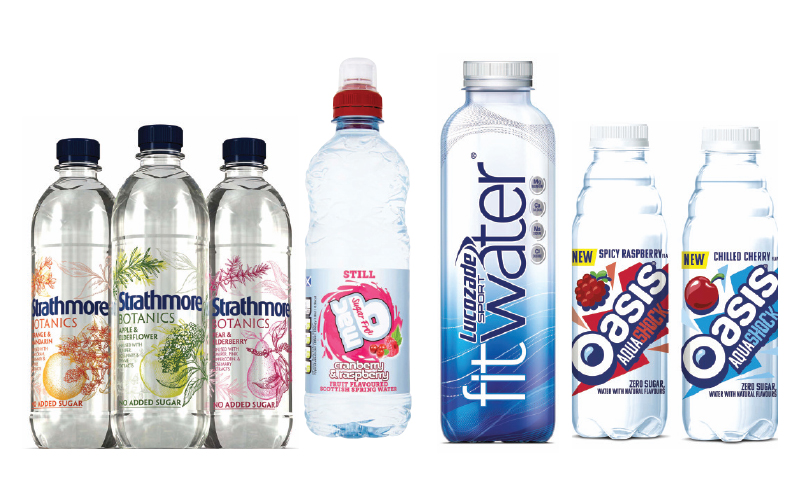 JANUARY often brings with it a rise in gym membership, healthy eating and detoxes.
As consumers look to their waistbands healthier options come into focus, creating fertile ground for growing bottled water sales.
• The category has gone from strength to strength in recent years, and with the renewed interest in health and wellbeing that comes with the changing of the calendar, it is "crucial" for retailers to stock up, according to Scott Meredith, UK sales director at Lucozade Ribena Suntory (LRS).
He said: "As the number of health-conscious shoppers grows, it's crucial retailers respond by stocking lower-sugar and zero-sugar drinks including bottled water.
"This is especially important at the beginning of the year when many consumers will make an effort to exercise more and eat and drink more healthily."
To tap into this demand, LRS recently launched Lucozade Sport Fitwater, which the firm claims is already the second biggest functional water on the market.
Meredith reckons January in particular is an ideal time to recruit consumers into the category.
"The sports drink category is popular with shoppers in January as they step up their exercise regimes," he said.
"Retailers can capitalise on the increasing interest in this segment with Lucozade Sport Fitwater.
"The drink contains four key electrolytes including magnesium that contributes to electrolyte balance and a reduction of fatigue, as well as calcium which helps normal muscle function.
"This functional water offering allows retailers to target consumers before or after exercise," he said.
• Coca-Cola European Partners (CCEP) has also marked out increasing interest in health and wellness as a key contributor to category growth.
Amy Burgess, senior trade communications manager at CCEP, said: "People are increasingly aware of the many benefits of drinking water and staying hydrated.
"The sector presents retailers with an opportunity to tap into the ever-growing demand for healthy, sugar-free drink options."
Bottled water may be on the up, but with so much competition in the category, Burgess reckons it's vital brands keep on top of the market by focusing on innovation, with NPD crucial to success.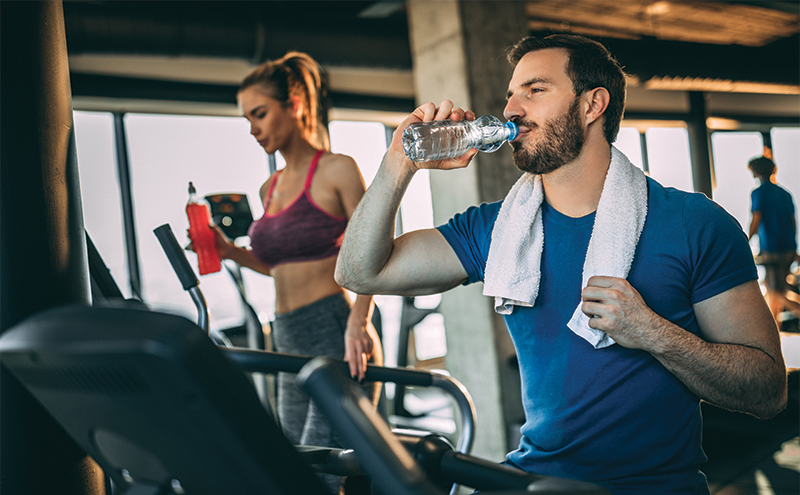 With this in mind, CCEP has released a new Oasis Aquashock flavoured water range, in two flavours to appeal to young adult consumers.
"Flavoured water is already poplar with over half of Oasis consumers. The new drink comes in two contrasting flavours: a 'hot' Oasis Aquashock Spicy Raspberry variant flavoured with fiery chilli, and a Chilled Cherry variant that contains cooling, tangy lime.
"These exciting and unique flavours are likely to appeal to young adult consumers who are looking for new products and excitement within the sector.
"Oasis Aquashock is soft drinks tax exempt and available in 500ml PET bottles, perfect for the modern on-the-go consumer," she said.
• Barr Soft Drinks has also expanded its flavoured water offer with the introduction of Strathmore Botanics, a spring water drink that is infused with natural botanicals and fruit flavours, with zero calories and no added sugar.
Available in three flavours –Orange & Mandarin, Apple & Elderflower, and Pear & Elderberry, the new range is designed to tap into the growing popularity of natural botanical tastes that consumers are increasingly enjoying across other categories.
Adrian Troy, marketing director at Barr Soft Drinks, said that provenance was another issue making an impact on the bottled water category. He said: "People have begun to make themselves aware of the source of their water, in addition to looking for brands that they know and trust.
"Sourced in Scotland, Strathmore is well placed to meet this demand for provenance and traceability.
"Shoppers are making more healthy life choices on the go, but research has shown that taste remains the number one priority for shoppers when choosing a soft drink.
"Many brands are setting out to cater to consumer demand for healthy options that still deliver on taste; Strathmore Twist, Strathmore Botanics and Rubicon Spring are perfectly aligned with this trend for health and taste."
• The demand for provenance was also flagged by Aberdeenshire-based bottled water firm Macb.
James Logan, commercial director at parent company Refresco UK said: "In Scotland people want affordable spring water and Scottish provenance.
"Being sourced in Macduff in Aberdeenshire, Macb doesn't have high food miles or transports costs, which means it can be sold at a lower price point than other plain and flavoured water brands."
Flavour is undoubtedly a key consideration for shoppers, but format also plays an important role when it comes to purchasing decisions, and while Logan reckons that the 500ml pack continues to be king of convenience, retailers should stock a variety of pack-sizes at different locations in their store.
"500ml water should have a presence in the chiller as this is where people gravitate for on-the-go refreshment and people want it because of its health benefits.
"However, given the lower price point of waters, retailers should have a balance in the chiller itself, with other 500ml waters positioned next to the chiller.
"Water can be an impulse purchase so even if it isn't included in a meal deal, consumers will still pick up a bottle because of the health benefits of hydration with no calories.
"Six and 12-packs of 500ml and larger sizes should be put on shelves as those are not impulse purchases," he said.