[box style="0″]
Winner details
Symbol: Day-Today
Staff: 30 (full and part time)
Suppliers: Nisa for chilled and frozen, Crolla's Ice Cream.
Chilled range: 15 metres
Bourtreehill Supermarket has been open since October 2017, and also won the Scottish Grocer Award for Best New Store.
In 2018 Bourtreehill Supermarket opened The Village Funhouse, a soft play centre and cafe.
Prior to working in Bourtreehill, Imran worked as an area manager for a pound shop, and studied an HND in IT & Business.
His uncle, Sayiad Hamid, supports him in running the store.
The store has a dedicated American section, with products from the USA that come in different flavours than what most other stores stock.
[/box]
LAST summer may feel like a distant memory, but for award winning retailer Imran Ali, the hot weather back in June was crucial to some remarkable ice cream sales.
Imran, owner of Day-Today Bourtreehill Supermarket, decided to invest in a dedicated ice cream counter and slushy machine in the hope he might be lucky enough to get a few sunny days to shift his stock.
What he didn't expect was to find himself basking in one of Scotland's hottest months on record, with a prolonged heatwave and days of sunshine ensuring that his investment more than paid off.
"The hot weather just sent ice cream sales through the roof. I think we were selling about six jugs of slushy a day, and that's after starting from zero. The slushy and ice cream was absolutely flying."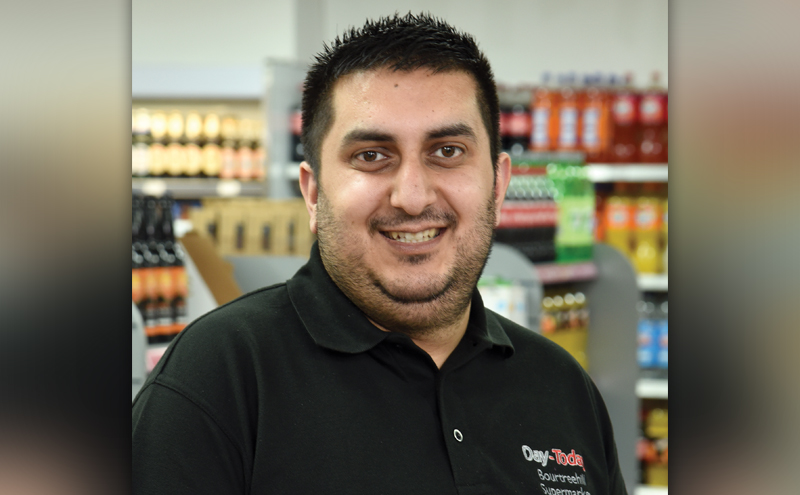 His decision to sell ice cream in the first place was one that was centred on the needs of the local area, as Imran said, "I wanted to offer the community something else that they weren't already getting.
"We decided to install the ice cream parlour because nowhere else in the scheme was selling it. We wanted to give the community somewhere local that they could get fresh, quality ice cream."
Putting local people at the heart of the store has proved pivotal to Bourtreehill making a success of its first year of trade, after only opening in October 2017. In addition to scooping the Dairy Award at the 2018 Scottish Grocer Awards, Bourtreehill Supermarket was also named Best New Store.
When it came to their new investment, Imran and his uncle and business partner Sayiad Hamid were both adamant that they wouldn't scrimp on dairy suppliers — choosing to partner with prestigious Glasgow firm Crolla's to provide the fresh ice cream for their counter.
This willingness to invest a bit extra to ensure customers have quality produce was one of things that most impressed Scottish Grocer judges when they visited the store.
"We want to ensure we offer the biggest range at competitive prices. Products have to be fresh, so that means sometimes you just have to take the hit on the wastage," said Imran.
Bourtreehill Supermarket receives three deliveries per week from Nisa to cover chileld, and Imran has established a reductions system for dairy that gets checked morning and night. "If wastage gets too high we would put it up to three times," he said.
Keeping on top of what's selling is crucial in any category, but particularly in dairy — something Imran learned quickly when his store opened.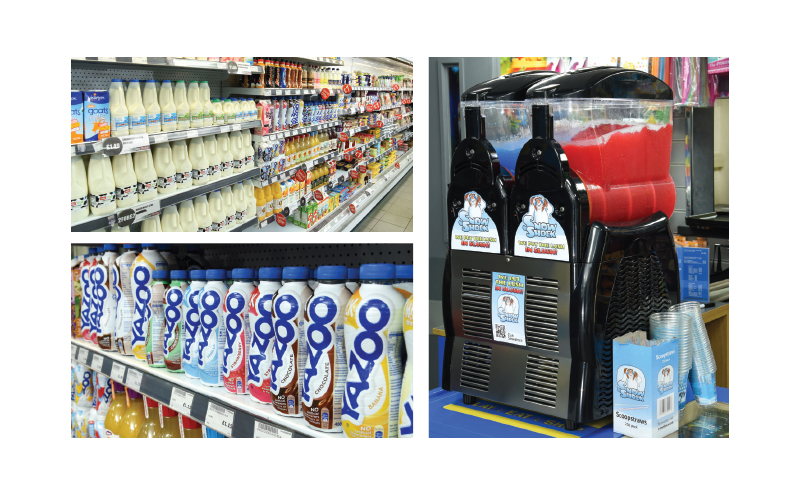 "Initially Day-Today came in and did the range for us, but after three or four months we had to get rid of things that didn't work.
"There were a lot of cold meats at £3.99, and we just decided to stick to a £1 or £2 range, which seemed to sell better. It was just about controlling the chill, learning a lot and minimising wastage."
He found that his bestsellers in dairy are milk, yoghurts — when they are on offer — and cheese, which he has an impressively large range of.
"We have big, small and grated cheese. The big ones only really sell when they are on promotion. The value, middle-sized ones tend to sell very well, and grated does too on a convenience point."
Along with traditional dairy products, one of the most striking things about the range at Bourtreehill is the sheer number of flavoured milks on offer: with three full shelves dedicated to Yazoo, Frijj, and Mars milkshakes.
This is no happy accident, according to Imran, as these products enjoy a sugar tax exemption due to their milk content.
"Having Yazoo and the milkshakes exempt from the sugar levy does seem to help, because sales haven't dipped in that range at all," he said.
But how does he think the general trends for healthier produce will affect dairy in the future?
"I think customers are making decisions themselves, really. There is a lot of sugar-free and diet options, and a lot of people are changing, but the ones that aren't simply won't be interested."
And so, despite some pessimism in the face of challenging trading conditions for independent retailers, Imran doesn't see any need for panic.
"It is all down to having a good model and how you run it," he said.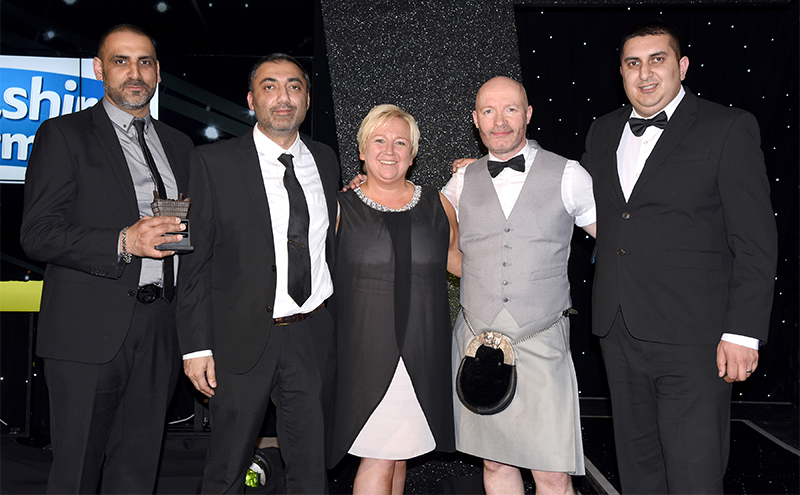 "You are hearing a lot of doom and gloom around the cash and carrys, but by engaging with the community and their needs we seem to have made it work."
The model that has worked in Imran's store is one where there is a flexibility to adapt to the customers needs, ensuring that his dairy produce accommodates a whole range of consumers.
"We try to cater for different types of people: single people, families, kids.
"I could have a double sized margarine on offer for a pound and still get people buying the half sized one for £1.99, and I wonder why. But then a lot of them will say that they live by themselves, and they simply don't use a big one."
"Even if it's just a few families, because we are a community shop we try and cater to our local people. If someone does want something we listen to them and make sure the range is right," he said.
Paying close attention to the local area also means paying attention to rival stores, and Imran makes sure he doesn't replicate what is already available.
"We try to offer things that other shops in the scheme don't offer, so we don't stock any Happy Shopper or EuroShopper.
"It's about thinking 'what are the other shops not doing?' and that's what we are pushing towards. We try to stock all the things that the other shops don't and offer things the community weren't getting."
With so much progress made in their first year already, you couldn't blame Imran and Sayiad for sitting back for a while. But they are determined not to get complacent, and already have plans for the latest innovations in their dairy range.
"We've just bought a milkshake blender, we will be giving staff training on it soon. Day Today is also trialling milkshake machines in store and we are one of the shops that they want to put one in, so that will be coming soon, said Imran. "It's all go."