Mega mergers and major legislation gave retailers plenty to think about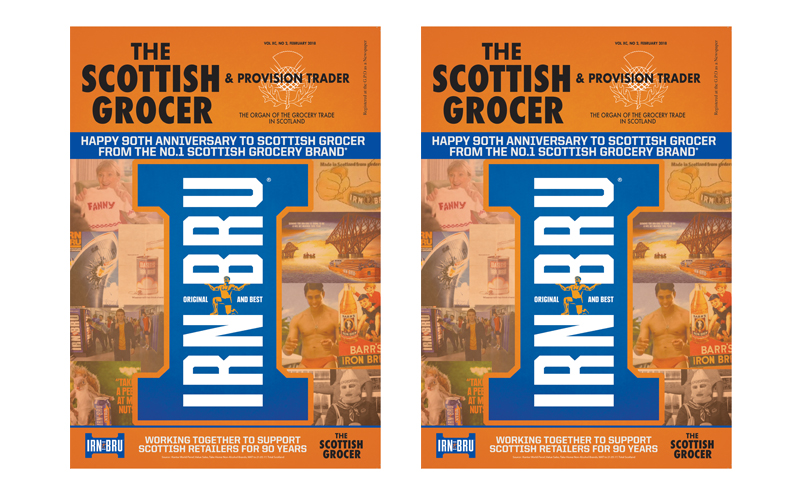 MUCH like the year preceding it, 2018 has not been short of drama, uncertainty and shifting goalposts.
Retailers have, as is often the case, been at the forefront of dealing with difficult conditions: as was evident in March when the 'Beast from the East' snowstorm hit supply chains and transport across the country and left businesses battling to serve their customers.
The uncertainty of Brexit has also loomed large throughout the year, with some suppliers preparing for a 'no deal' exit and businesses largely left in the dark about what March's withdrawal will actually mean.
On a brighter note, 2018 represented a major event for Scottish Grocer, as we celebrated our 90th birthday in February with a special commemorative issue. And, as is tradition, the best and brightest of our industry gathered at the Glasgow Hilton in March for the Scottish Grocer Awards where Scotmid chief executive John Brodie picked up the Industry Achievement Award.
Here are some of the key events from a busy year.
• Minimum Unit Pricing •
It was six years in the making, but the SNP's flagship Minimum Unit Pricing (MUP) policy finally came into force on 1 May.
Setting the price of alcohol at 50p per unit, the policy was intended to tackle problem drinking in Scotland, and it sent the price of high strength white cider skyward.
Yet according to retailers that Scottish Grocer spoke to in June (SG, June), and later at our Convenience Conversation event in Dundee (SG, October), MUP appears so far to have boosted alcohol sales in c-stores.
Only time will allow us to assess the full impact of the policy, but it seems to be a case of 'so far so good' for convenience retailers.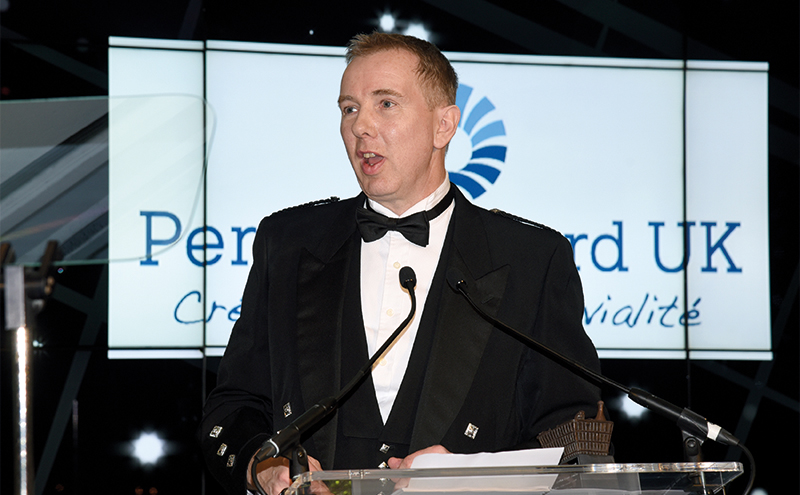 • Sugar Tax •
As if dealing with one momentous retail change wasn't enough, 2018 also brought more change in the shape of the Soft Drinks Industry Levy — the so-called sugar tax.
Introduced by the UK Government in April, the levy taxed soft drinks manufacturers who had more than a designated amount of sugar in their drinks.
While brands like Irn Bru opted for reformulation in order to avoid the levy, other brands like Coca-Cola rolled out smaller pack formats.
But as Scottish Grocer reported in September, early evidence suggested that the tax had little impact on sales in soft drinks, with figures from The Retail Data Partnership finding that the category was "continuing to perform almost as if the levy hadn't been introduced." (SG, September).
Milk-based drinks like Yazoo and Frijj are currently exempt from the tax, but the Scottish Government has suggested the sugar tax should be extended to include any drink with less than 95% milk — so there could well be more changes to come.
• Mergers and Acquisitions •
Extensive legislative changeprobably should have been enough to contend with for one year, but retailers also had to adapt to an evolving retail landscape.
First up was the merger of Tesco and Booker, completed in March, that placed Premier, Londis, Budgens and Family Shopper retailers in a customer/supplier relationship with the supermarket giant (SG, April).
Then in May, The Co-op completed its acquisition of Nisa, giving independents access to Co-op own brand products.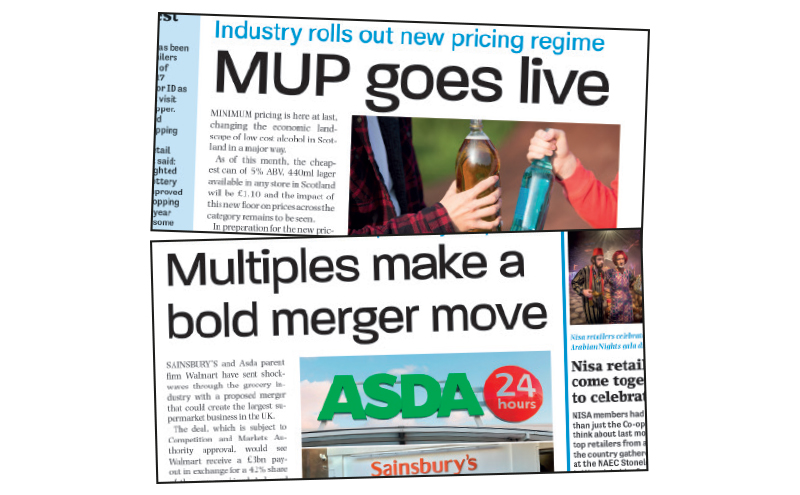 Also in May came the dramatic news of a Sainsbury's and Asda merger, potentially creating the UK's largest supermarket business and accounting for roughly one in three pounds spent in British grocery (SG, May).
The deal is currently subject to an in-depth investigation by the Competition and Markets Authority, who will publish its decision early next year after assessing whether or not the merger would create a worse deal for shoppers.
Another landmark merger came in August when Today's Group and Landmark Wholesale announced their intention to merge under the new banner of Unitas Wholesale Ltd.
That deal was finalised in November, with Scottish Grocer reporting that Scottish wholesale figures were well represented on the board of the new firm (SG, October).
• DRS •
And in a story rolling over from 2017, DRS remains an issue of great debate in Scottish c-stores.
Alongside retailers Ferhan Ashiq and Mo Razzaq, Scottish Grocer travelled to Estonia in March to see DRS in action, getting a sense of what deposit return might look like in Scotland.
In June the Scottish Government opened its DRS consultation, asking the public to share their views on the potential scheme: including what it will look like, how packaging will be collected, how the scheme will be paid for, and who would own any DRS system.
As Scottish Grocer went to press the results of the consultation hadn't been released, but it goes without saying that DRS will continue to be a major talking point well into 2019.