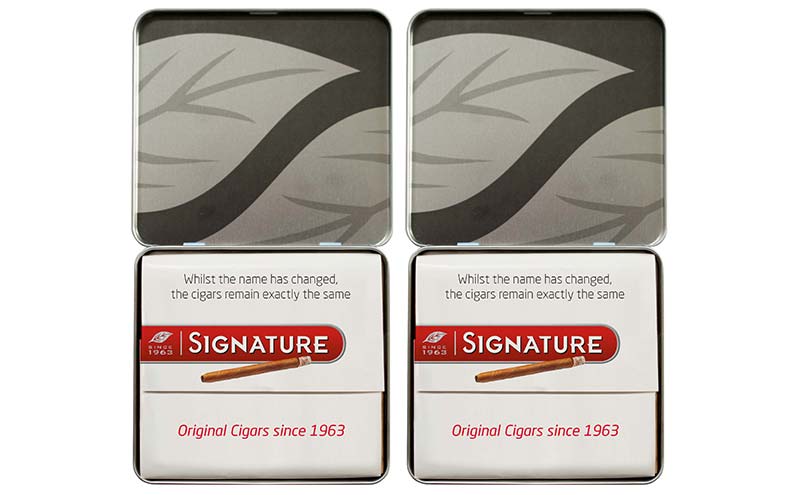 STG UK has overhauled its Café Crème cigar brand by giving it a new name.
The cigar will now be known as Signature, with the firm hoping that the change of name will help consumers to associate the brand with authentic, premium products.
Despite the name change, the product itself will remain unaltered, with inlays inside each new pack reassuring consumers that the cigars have not been changed.
The new Signature brand name will roll out in stores from next February, but before then the brand plans to launch a phased transition.
Transition packs have been launched with an on-pack flash, helping highlight that the name will be changing.
Jens Christiansen, head of marketing and public affairs at STG UK said: "We're really excited to be continuing the evolution of one of the world's leading cigar brands with the launch of its new Signature brand name.
"While the cigar itself will remain wholly unchanged, the new name has been proven to resonate exceptionally well with consumers, offering them reassurance on the exceptional quality synonymous with the brand."
Full details of the launch are available at the STG website.