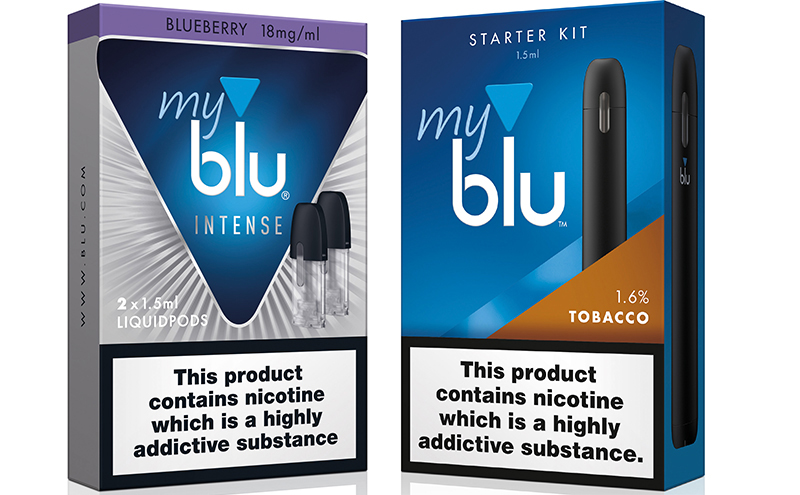 Electronic cigarette brand Blu has introduced a new nicotine solution to its range that is said to more closely resemble the experience of smoking a traditional cigarette.
The new Intense Liquidpods contain nicotine salts which are absorbed by the body at a significantly more rapid rate than normal e-liquids.
Intense Liquidpods are for use in conjunction with Blu's new Myblu vaporiser, which is being positioned as a "hassle-free" device. Myblu takes 20 minutes to charge and its 'pod mod' system allows users to switch flavours in seconds via a one-step click system.

Starter kits for Myblu are priced at £19.99 RRP and include a myblu device, USB charger and one tobacco flavoured Liquidpod. The Liquidpods retail at £5.99 for a pack of two 1.5ml Liquidpods and come in four flavours.
Support for Myblu will include POS materials and retail incentives.