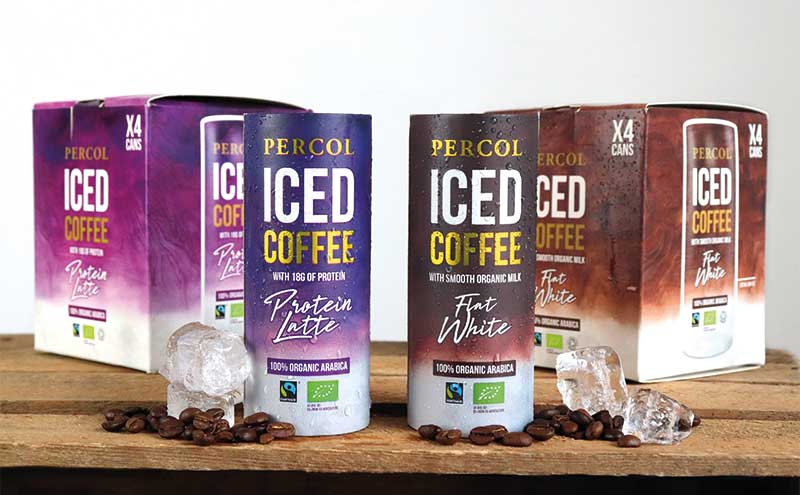 FAIRTRADE pioneer Percol Coffee has added an organic, Fairtrade iced coffee to its range.
Available in Flat White and Protein Latte varieties made from 100% Arabica beans, Percol says the range is the UK's first organic and Fairtrade iced coffee.
Percol says the Flat White contains the highest coffee content in the UK, with 44% coffee in each can.
A spokesperson said: "This makes the Flat White ideal to meet the growing consumer demand for stronger coffee, with no compromise on taste."
The Protein Latte is the UK's first protein latte with 18g of protein designed to meet the current demand from consumers for added protein products.
The spokesperson continued: "Packed in multipacks of four, convenience has been placed at the heart of Percol's Iced Coffee Range.
"Not only does the product cater to the busy lives of many consumers, making it easier to meet the demand for drinking on-the-go, but it also caters to those who enjoy cracking open a can at home."
The spokesperson pointed out that Percol was the first ground coffee to bear the Fairtrade mark.