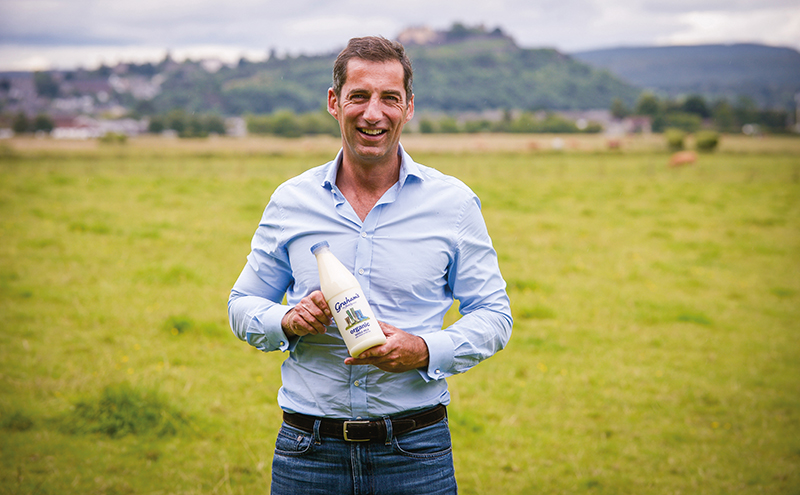 SCOTTISH dairy producer Graham's has teamed up with property developer Mactaggart & Mickel's as the firm continues to lobby for a new dairy site in Stirling.
The two firms have released a new economic impact assessment of the proposal which claims a new site would create an additional 825 full time jobs and would be worth tens of millions to the Scottish economy annually.
Once fully operational, the report estimates the site would support more than 400 jobs off site as well as an additional £1.45m per annum in council tax revenue due to residential elements of the development.
As part of Graham's and Mactaggart & Mickel's proposal, the development would include the construction of a 600 home development in Stirlingshire.
Robert Graham, MD at Graham's said: "This new assessment shows beyond doubt the transformational impact our project could have, and the regional and national economic benefit it will deliver for Scotland. It comes at a critical time for both the Scottish economy and for Stirling, where the significant housing shortfall impacts on communities' access to affordable, sustainable homes.

"Our project has at its heart investment in people, affordable homes, jobs, training and infrastructure to strengthen the Scottish economy.
"It would be a pipeline for developing exciting new products, delivering skills development and growing Scotland's exports – all of which are central to building a resilient post-Brexit economy. It will also help reverse trends, such as 90% of butter bought in Scotland being imported.
"There is enormous potential for innovation in the dairy sector, alongside worldwide demand for Scottish produce."