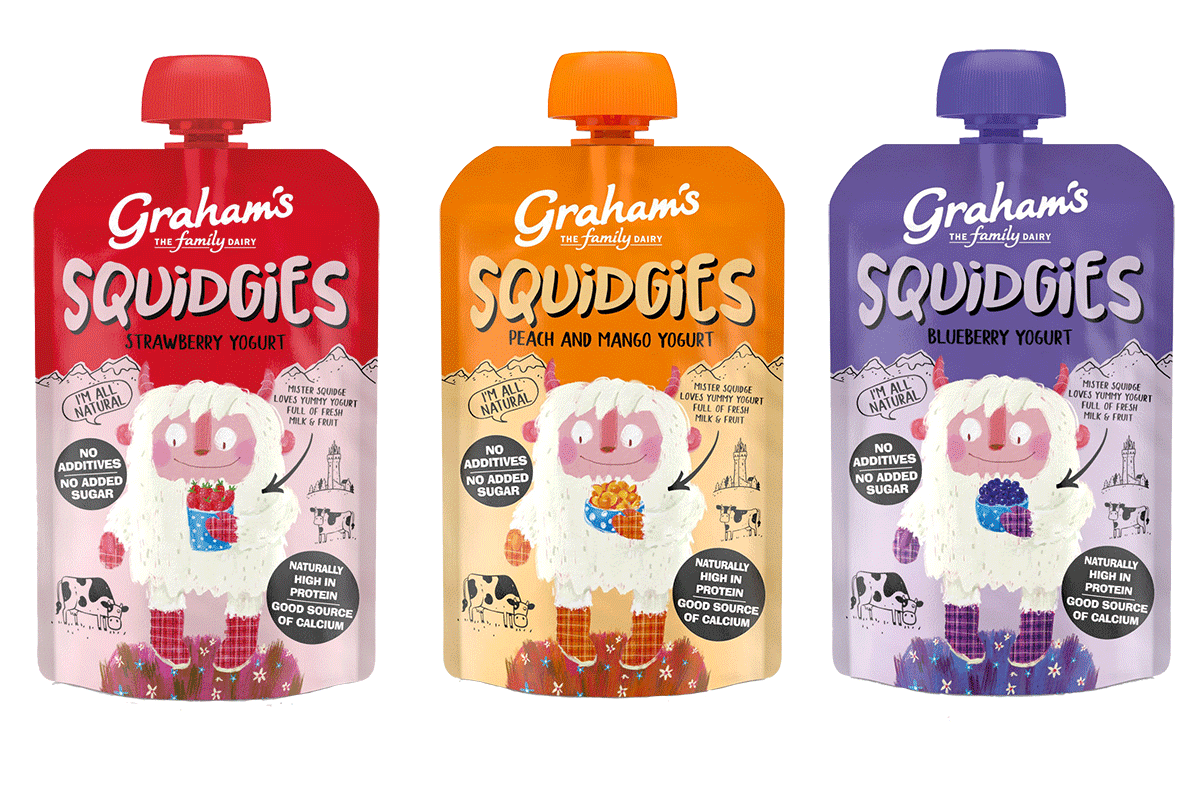 SCOTTISH dairy brand Graham's has entered the children's market for the first time.
The firm has launched a new yogurt pouch brand, Squidgies, positioned as a healthy flavoured yogurt snack.
Graham's Squidgies range comprises three flavours, Strawberry, Peach and Mango, and Blueberry.
The yogurt pouches are currently available in Spar and Tesco stores in Scotland, with Graham's aiming to roll out across the UK in the future.
Robert Graham, managing director at Graham's, said: "A new product specifically created for children is a first for our family dairy business."