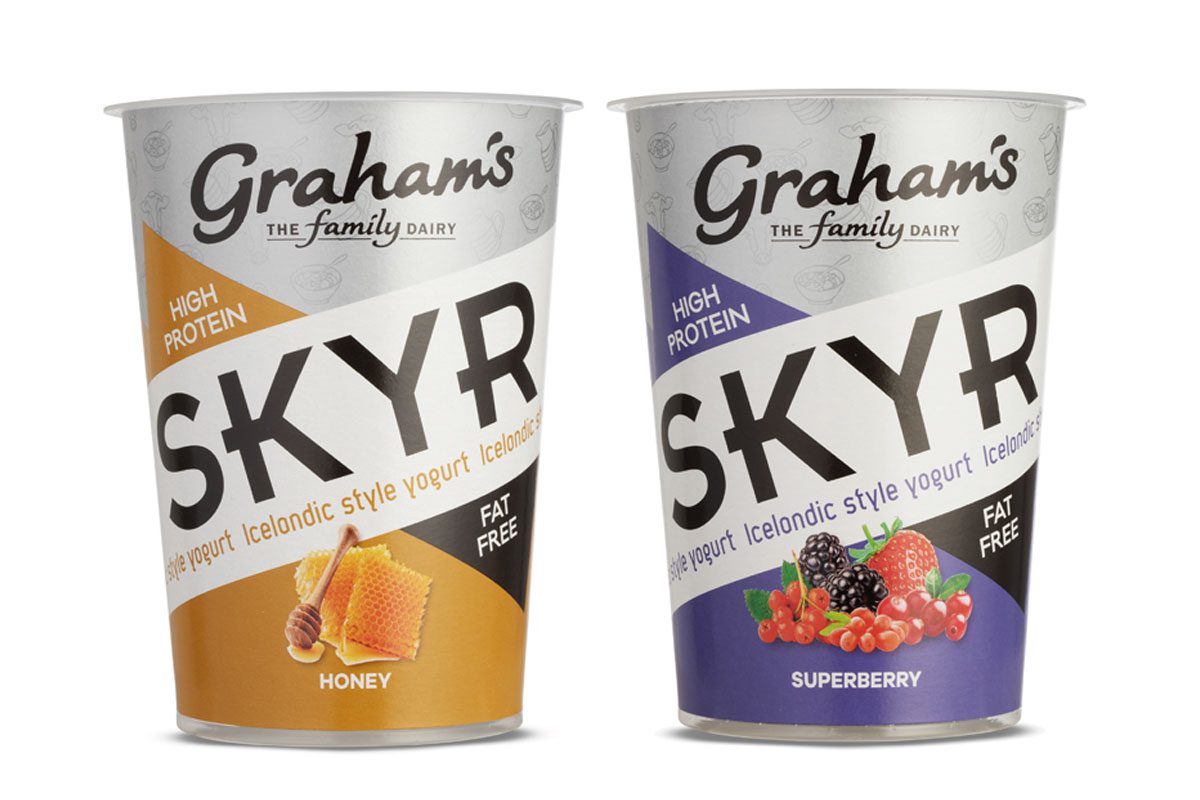 GRAHAM'S, The Family Dairy has introduced new environmentally friendly packaging for its Skyr range.
Despite supply chain issues – which meant Graham's usual supplier faced material shortages and could not fulfil an order for packaging – the Scottish dairy has secured its new packs from Northern Ireland-based Greiner Packaging.
As a result, Skyr is now available in an environmentally friendly cup format made from K3 cardboard-thermoformed plastic solution, which uses 51.4% recycled content. The new packs use 58.4% less plastic, equivalent to a 17% reduction in CO2 emissions than the previous IML cup.
Emma Roy, marketing manager for Graham's, The Family Dairy, said: "Replacing our existing IML cups with thermoformed for our Skyr product line brought many immediate benefits, reduced waste through recycling, and increased factory efficiency by improving speed on the packaging line."